Yup, I've decided thats now a word.
I've been an orphan lately (my parents were on vacation, I stayed home to work, and lived at other's houses), so really not much computer time.
Anyways, I haven't really got much done (besides lose my cell phone).
Knitting wise I did this:
I finished the
Saturday Market Bag
for my mother.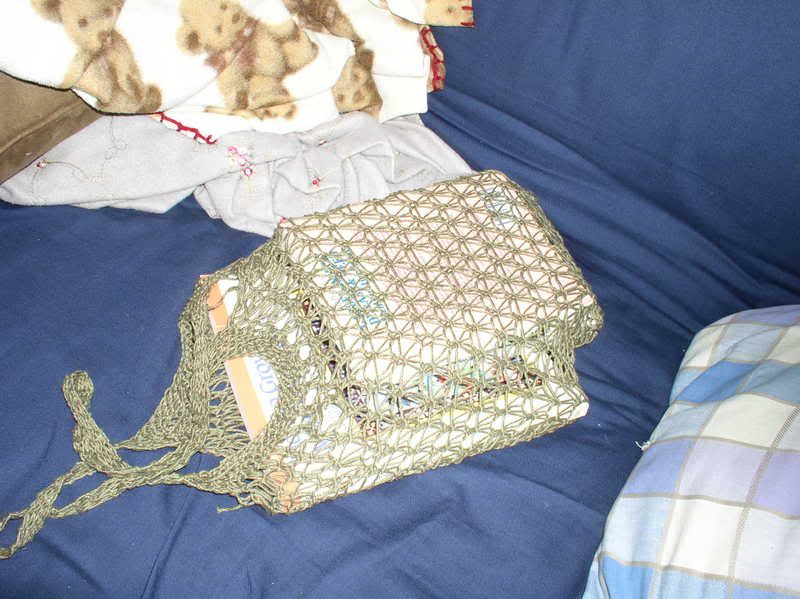 Yarn: Cotton yarn, ???
Needles: Size 15 and 10s, straights
Practical and easy, and I used
these mods
. I knit and sewed up the first version (as in the pattern), and it was SOOOO wide, and didn't stretch at all.
Loved the pattern so much, I've started another (which I NEVER do, I hate knitting the same thing twice)
I finished the first RPM Sock from knitty.
Yarn: Cherry Tree Hill Sock yarn
Needles: Bamboo Circ, size 1.
For mike. So it might be awhile before the second sock (by the way, Mike is reading the Seventh Harry Potter. Are you? Losers. I finished it the day it came out (yesterday!).
Then in non-knitting news, I played with some addictive stuff.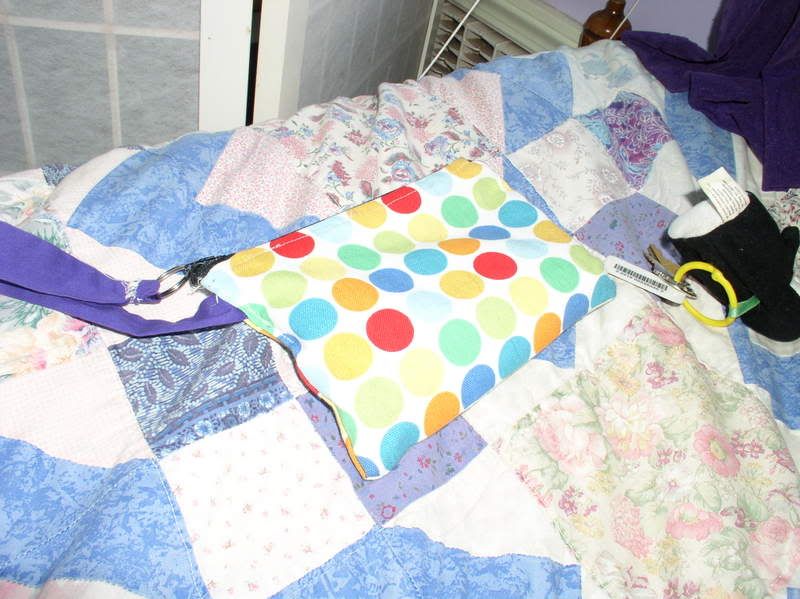 My favorite bag I've made. Ever.
(the irony? that is not the computer I'm using)
It's unfinished, obviously. I'm planning on giving it to a friend, because I've got too many bags.I don't have enough material to line it and I HATE the back: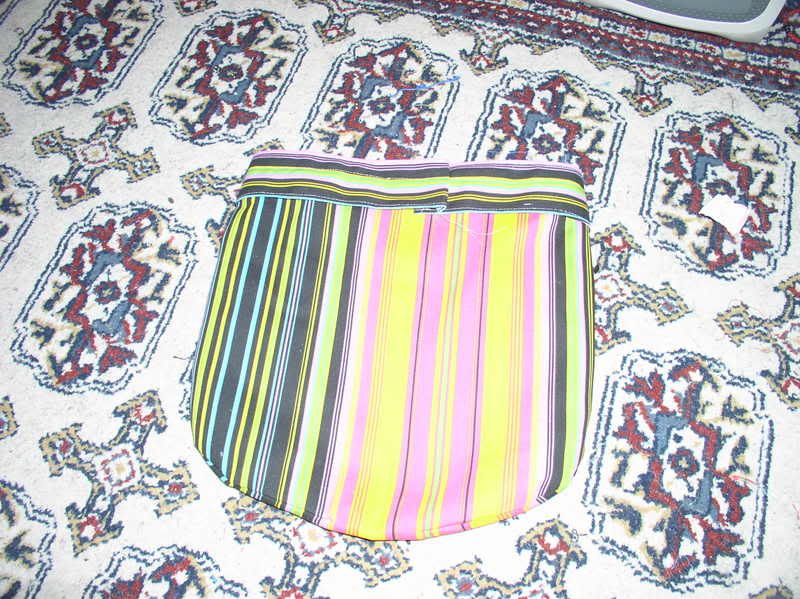 However, LOVE the pleats -
Off to sew. If you see my cell phone, let me know, ok?
(below is my collection of penguins. I love them!)