I finished Shedir AND the Clementine Shawlette!
This is an AWFUL picture sorry:
And Clementine: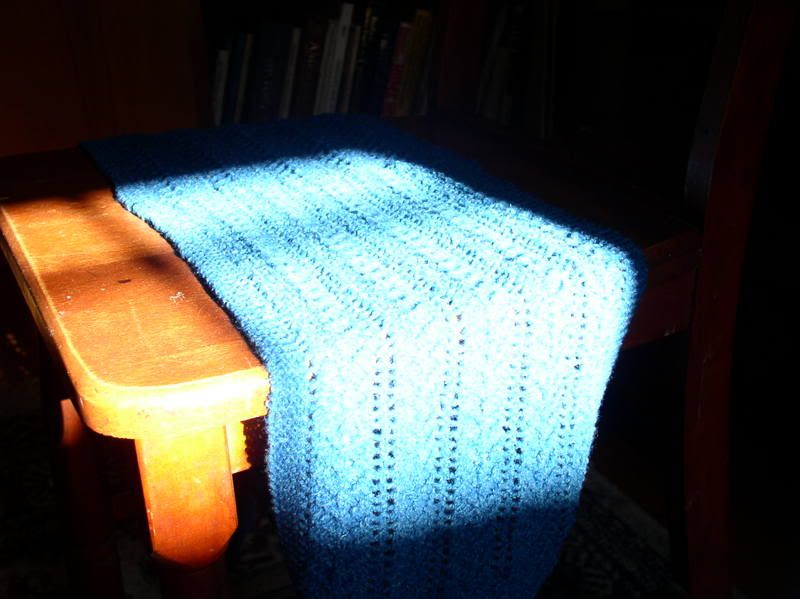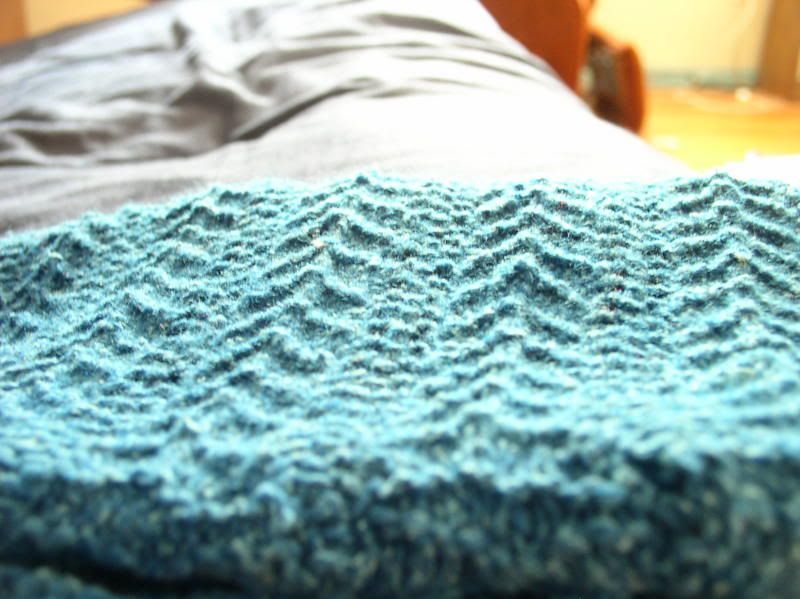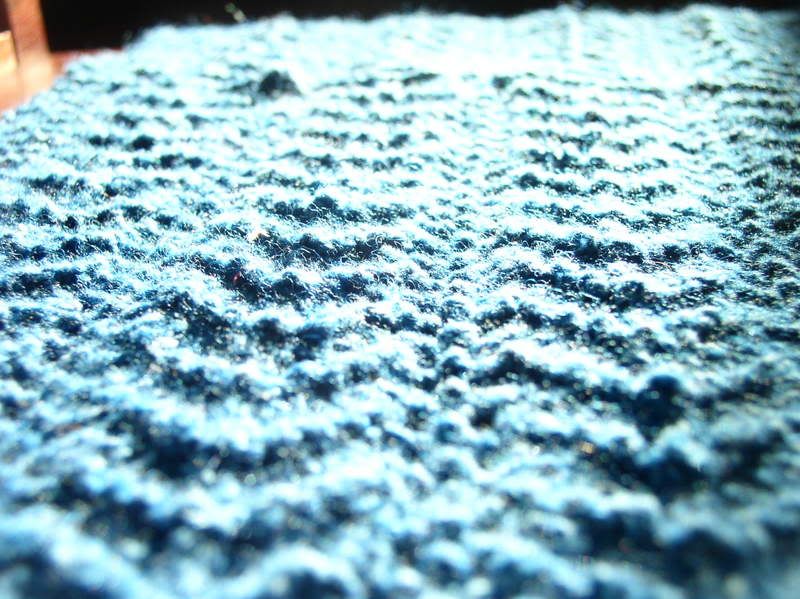 WIPS:
Print O the wave - about 11 of 34 repeats done (and then I need to do the edging!!!)
Drunken Bee Socks: Still haven't cast on for the second one!
Spiral Knee Socks: Second one cast on, finished only about 6 rows!
Child's French Sock (bright PINK!): finished heel on first sock.
I just started my mom's vest (modified Knitty's Thermal). Just started the waffle stitch!
And, I think that's it. But I really want a Shedir for myself, in the left over silky wool!