Today was interesting.
Last night was amazing, though. I was involved (I say that because I wasn't actually acting in it - just costumes/makeup) in my school's production of "Midsummer's Night Dream" - which was amazing, even though I never saw the full show.
Puck was my main "thing" - the guy who played him was gay, and I thanked him several times for that because I had to paint leaves all over him! For his costume, we bought a leotard and I hot glued the hell out of it and the little shorts too!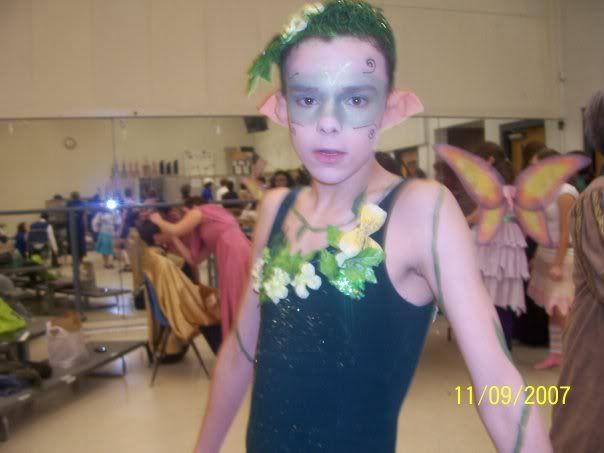 And there were about five zillion fairies to paint! And they alll had wings that they kept bumping people with.
But that's jus a an excuse because I didn't get anything done - besides these: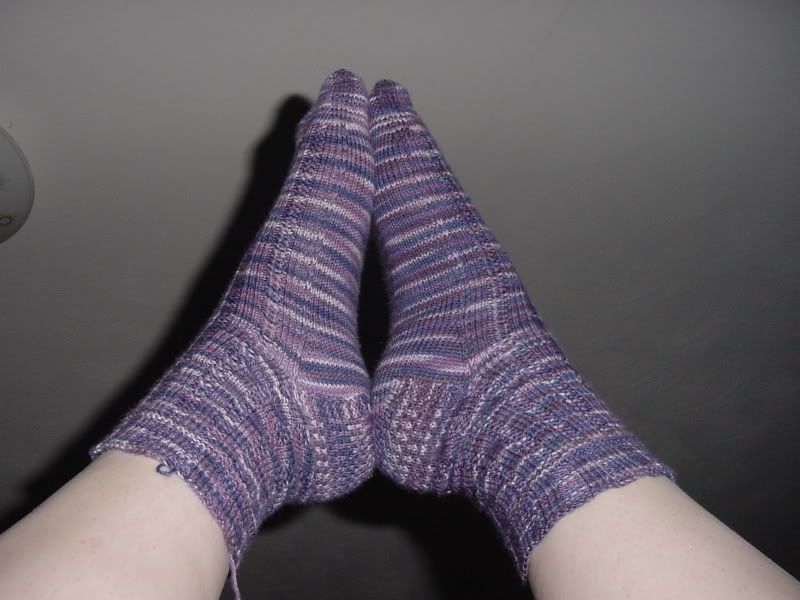 Today was interesting BECAUSE I found the CUTEST shoes to wear with them. They're leather and pretty and red - everything I want in a shoe.
I started something else the MINUTE I cast off the socks.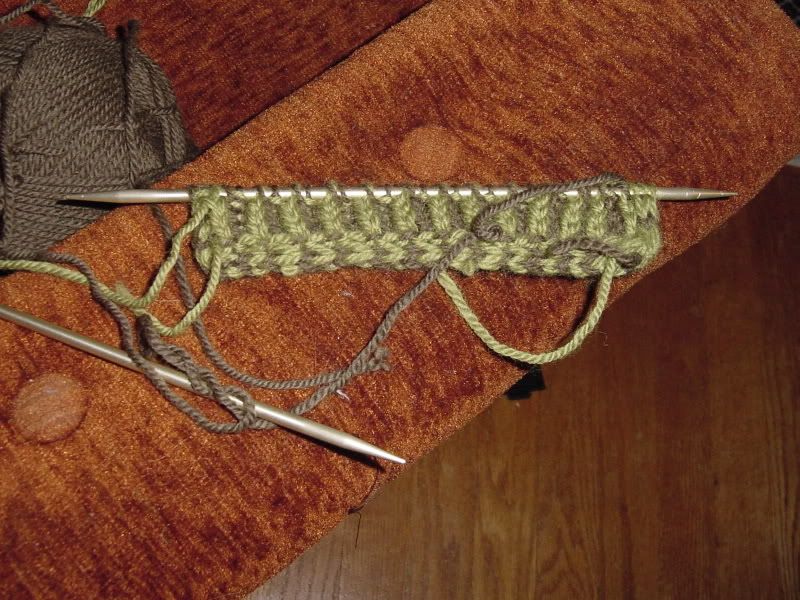 Brioche Rib Scarf From weekend knitting for my burt (stepgrandfather) for christmas.
I started these aa week ago:
Charades
for my uncle for christmas.
O dear. Too much yarn.
But, I quit my job!!! And my etsy shop will (hopefully) open next weekend. Enjoy!