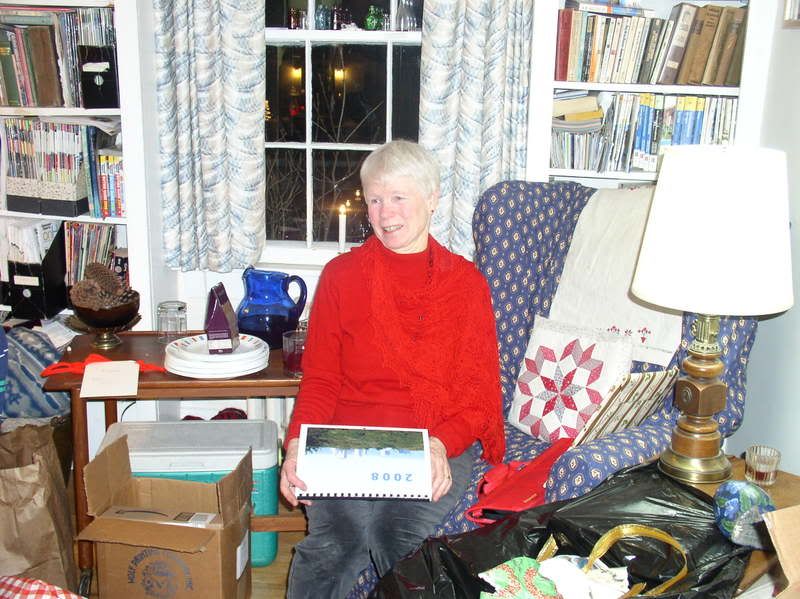 Nana with Shawl (Look close, she's wearing a red shirt too!)
Grandpop with his weird coloured-scarf!
Burt's Scarf with it's lovely label. I had fun on Christmas Eve!
Box of Yarn that I got from mom!
I did Finish Jen's socks (on Christmas!) but failed at getting a decent finished picture, so you get that.
Mom loved her sweatervest, and I think she looks lovely.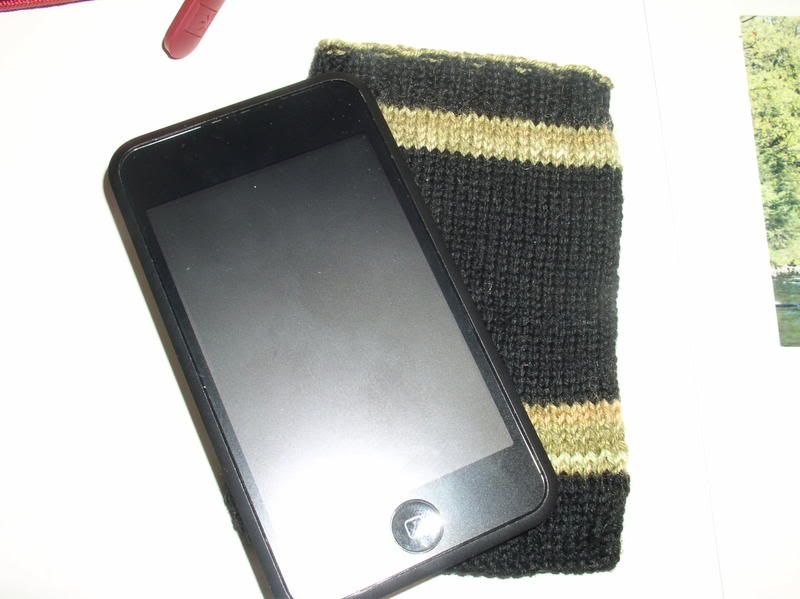 Dad's ipod touch case was surprisingly a hit - he's a hard guy to please normally!
Now for my presents from others.
:)
All those books, plus Sensational Knit Socks and Knitting Workshop from Nana. LOVE EZ now! I wish she was my grandma!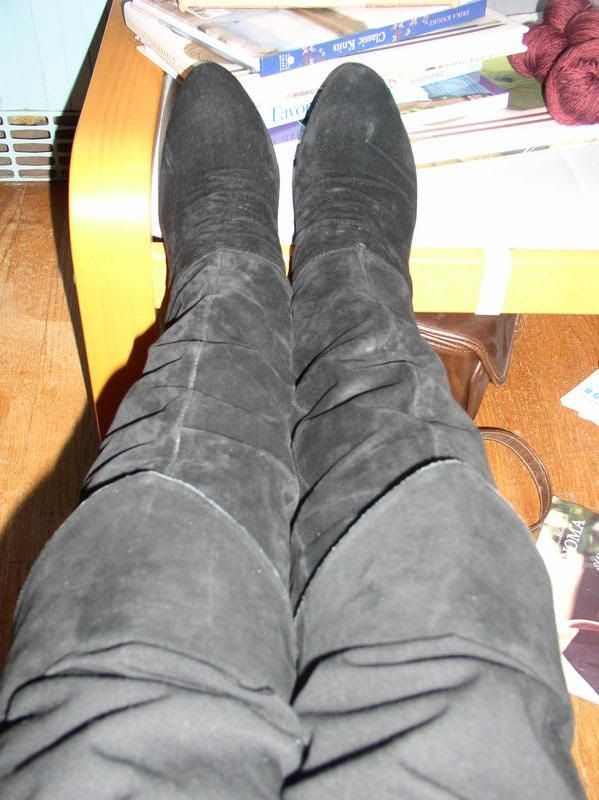 My boots. This picture doesn't do them justice, they are just so pretty, wearable and comfortable.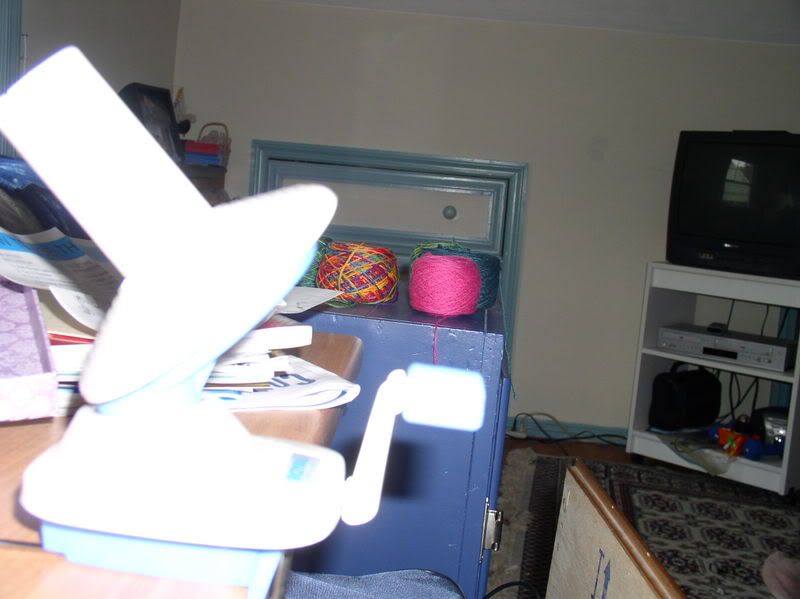 Excuse the lack of focus, I was trying to get the yarn cakes in the picture too, to show how busy I was after I got it!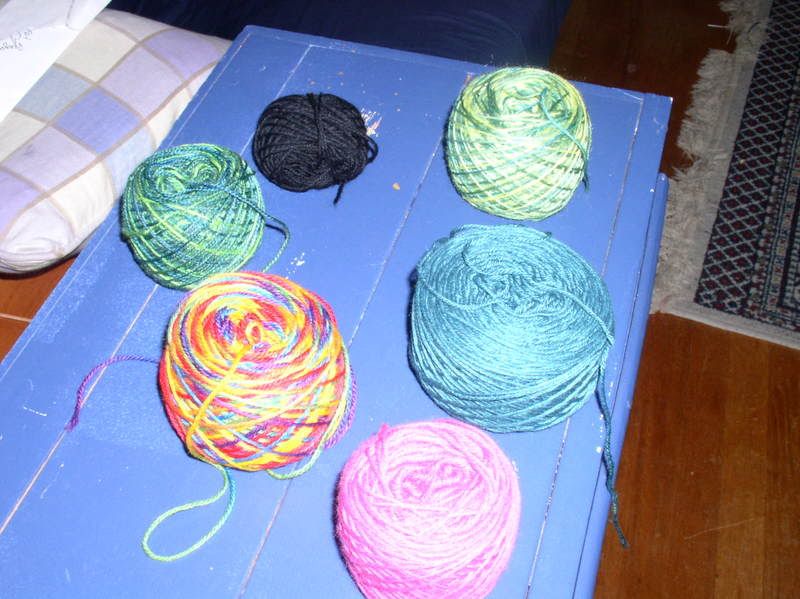 (Enjoy your vacations/ yarn/holiday/food!)