Yes, I'm learning to spin. No, it's not going well.
It starts as this: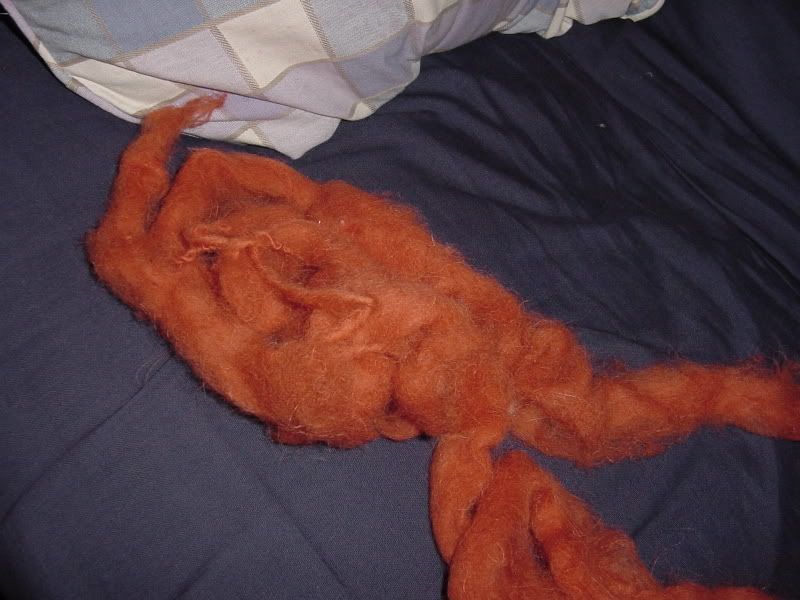 Becomes this:
And then once I release the tension, it becomes this: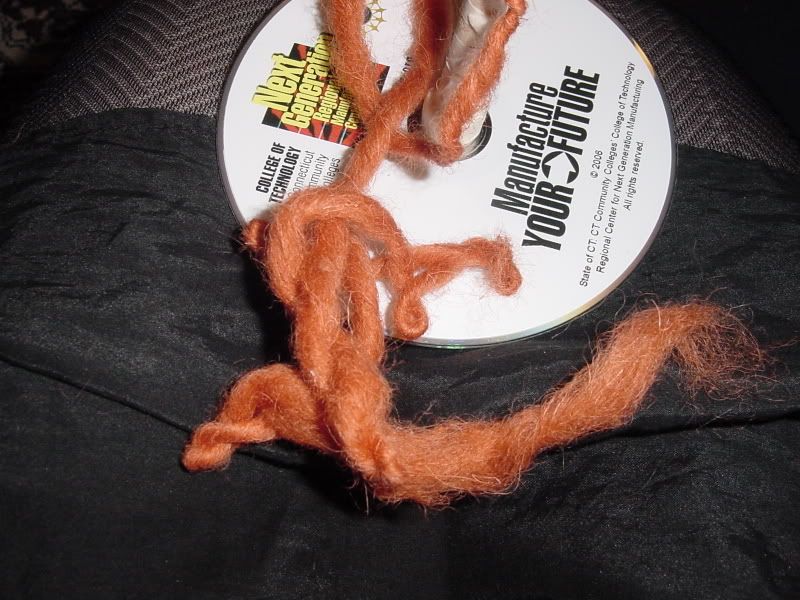 So far, this is the best I've gotten.
I did this by simply keeping the singles under tension, and folding them in half , attaching to the spindle, and spinning. Not good for anything that is longer than a yard.
My dad, of course, being the engineer he is, came up with this: