Pattern: Cabled Boot Socks from Favorite Knit Socks
Needles: Size 2.75 mm.
Yarn: Shibui Knits socks, about 1.5 skeins.
Mods:I knit the smallest size with called for needles for a man, and they're fine! I knit them for mike. (who, I assumed you know, is my boyfriend)
(hopefully I'll get some action pictures tonight? He has a little gig with an acapella group)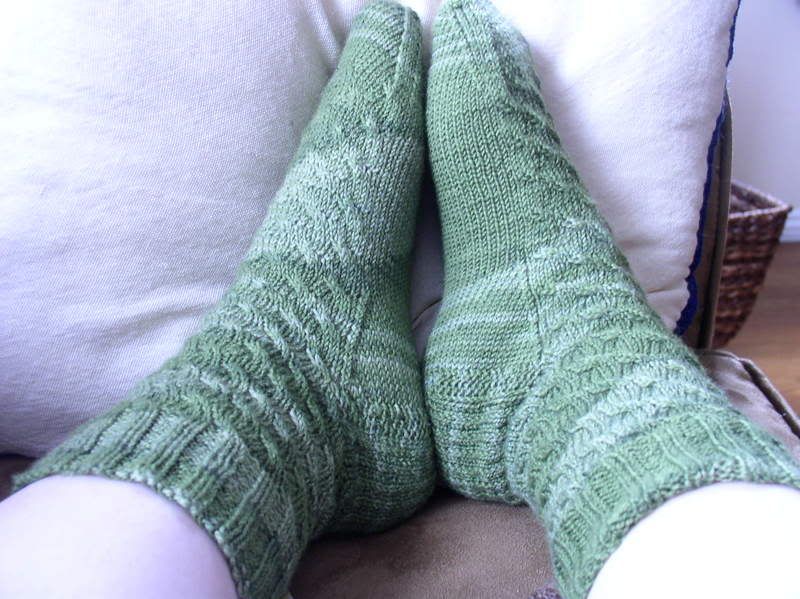 The color is entirely wrong, it's more of a bright bottle green. But not that bright. It's hard to photograph.