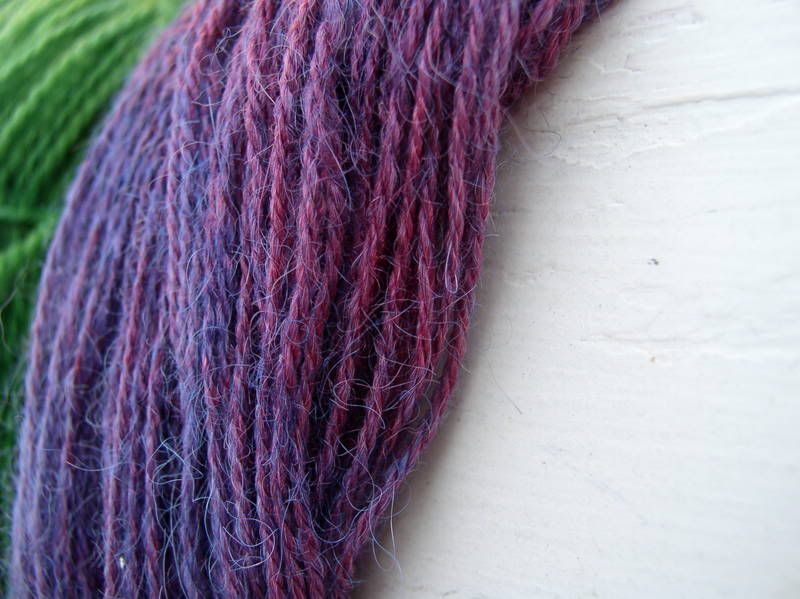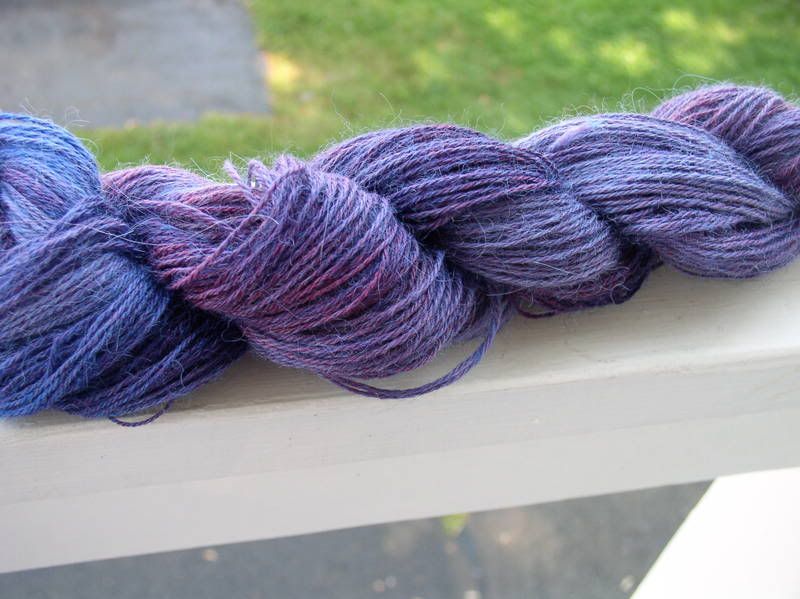 Alpaca, merino and bamboo sock yarn from that alpaca farm in Maine! Very true colors in this photo.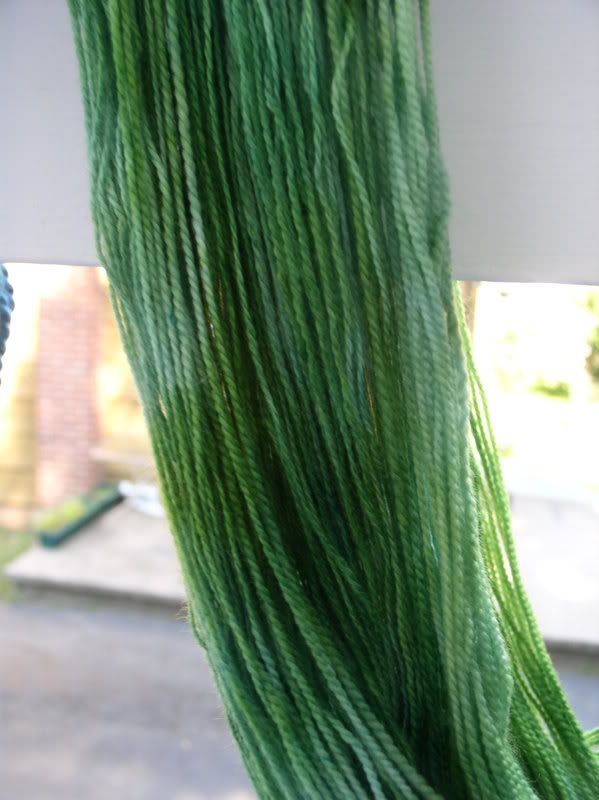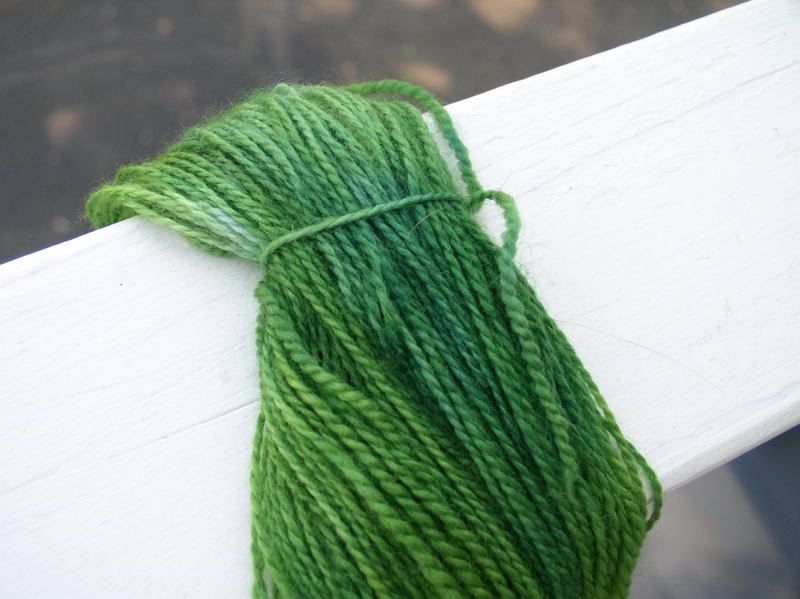 Superwash sock yarn. Might consider trying to sell on etsy... I think I will.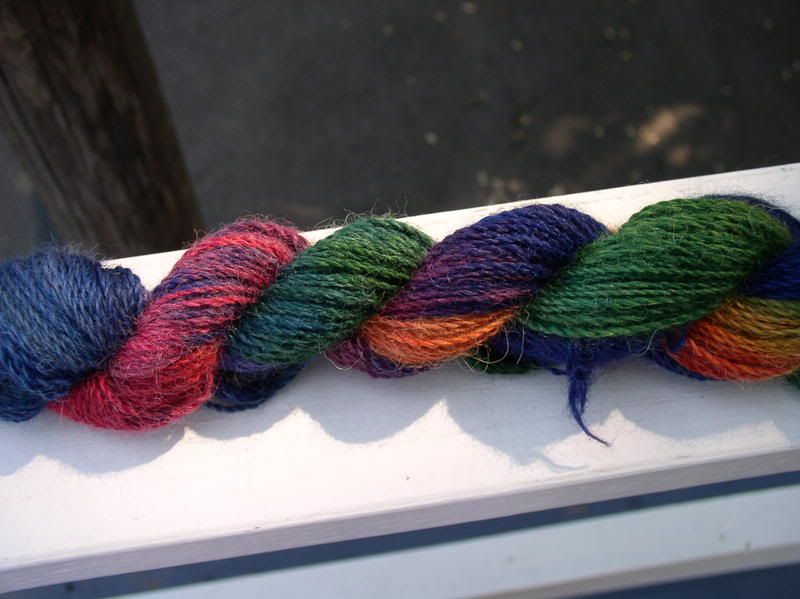 Favorite of the day - 100% alpaca from that farm, and it's gorgeous!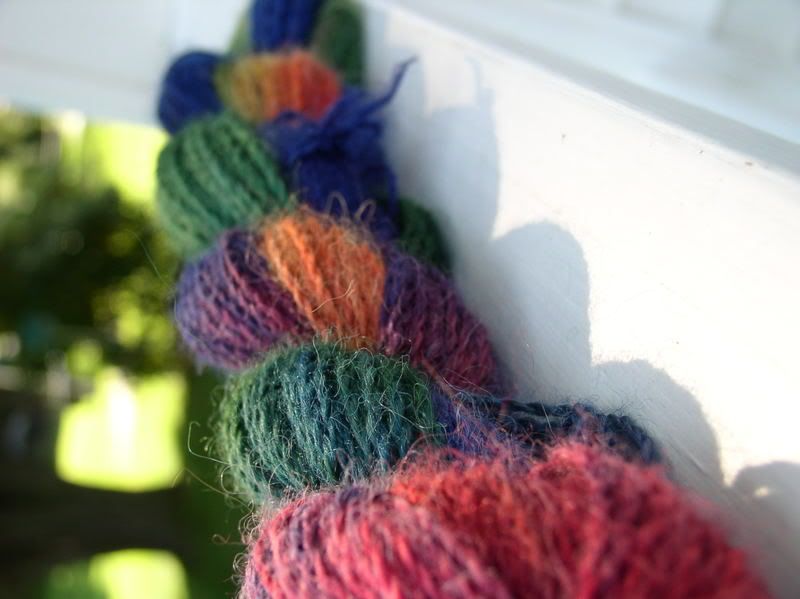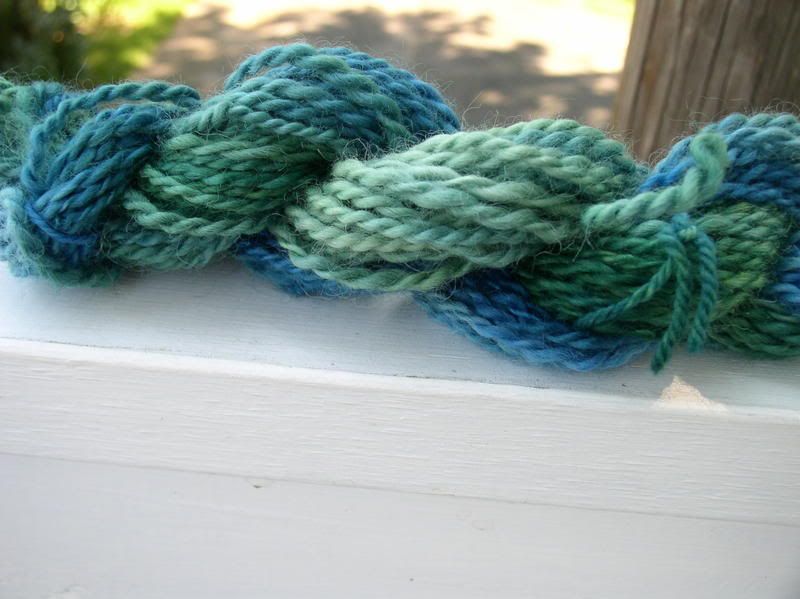 And this, as soon as I can get to the mail office, will be a extra little prize to Lexi!