I frogged the Seascape, and started an Adamas shawl - it'll be much easier to knit that way, because seascape was impossible to memorize!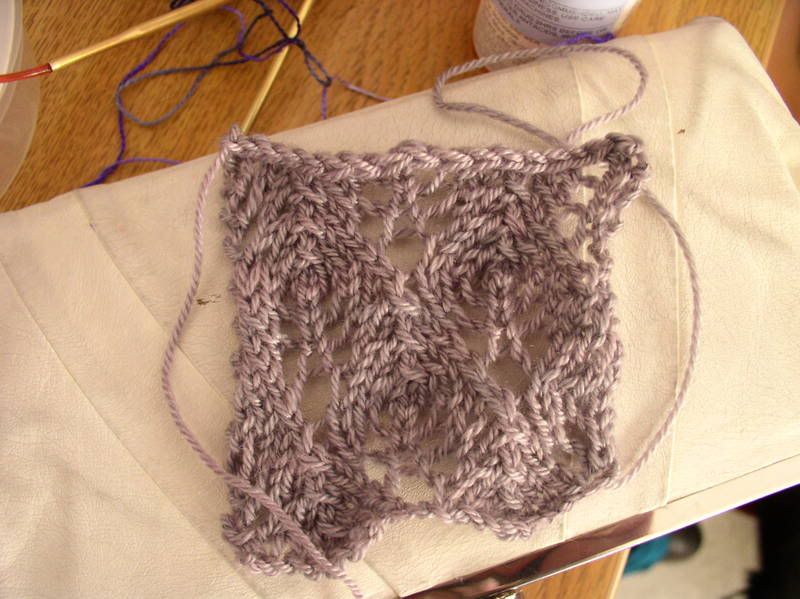 And THIS! I love this! I ordered some merino tencel from
here
, I asked for a purple-grey, and this is PERFECT! I swatched a lace pattern I had in mind, but now I'm thinking a diamond lace motif with a band of purl stitches?
I love this the most though...