I've had this urge to design something lately and I think I came up with something good during Chemistry. I blame Eunny Jang - her designs are just so simple and complicated at the same time, that it makes me want to create something the same. And that is why I'm not doing well in Chemistry.
Not only that, but i bought the cutest shoes. And, because of my sock craze, I decided I needed the cutest knee socks to go with them. I think I've got a good chart for them - kind of a diamond and line thing. I would scan it in, BUT I might eventually send it in to a magazine of some sort, so it's probably best not to.
I don't even have yarn in mind for it. I think I'll probably use knitpick's palette as a swatch, and maybe as a preliminary prototype.
AND THIS IS AMAZING!!!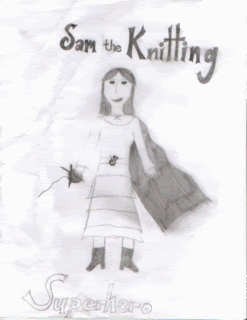 It was done by a friend of mine, who I love. :)