So I took it. The AP US history exam. I think I passed! *knock on wood*. But it was easier then I thought. I'm glad I stressed and studied, though. However, I had a few (several) break downs today. First, I didn't get to go immediately home, and then I was SOOO hungry, and then I had to go to my new JOB (at Friendly's!!!) to give them my passport to prove I'm not an illegal citizen.
Anyways.
So knitting.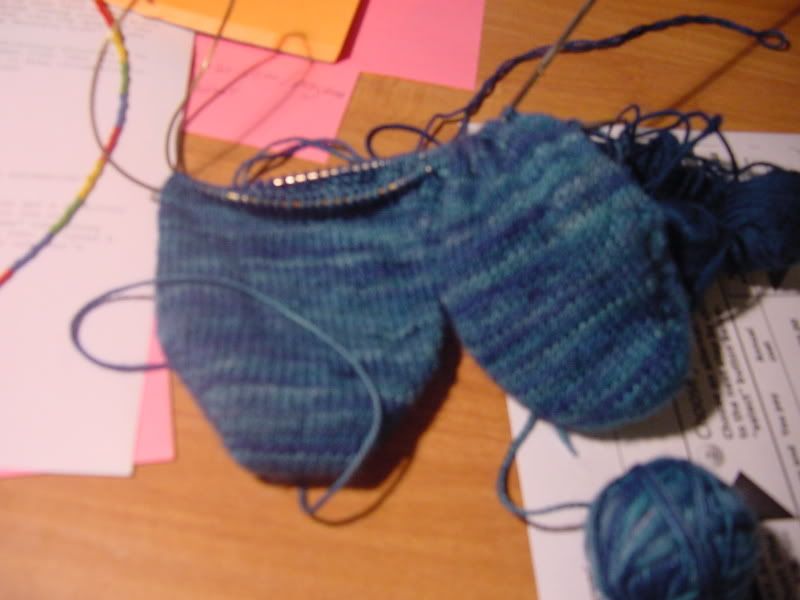 I know it looks like nothing, but I'm making two socks at once with magic loop for my brother using the yarn left over from
these
, and from
these
, (look farther down).
It's so neat and orderly knitting them both at once. I keep thinking I won't have enough yarn, but I then remember that I don't NEED to knit a second. However, I don't like how the two balls get tangled together. Little things.