Most of my friends are graduating in about a week and 3 hours. It's terrifying for me, so I wonder what it's like for them.
I went to my friend keri's graduation party (the first of three), and I told her that monday that I would make her a pair of socks. I finished the first at the party then started the second. Now I'm a little past the heel on the second. I'm using left over Cotton Fine, and I'm terrified of running out!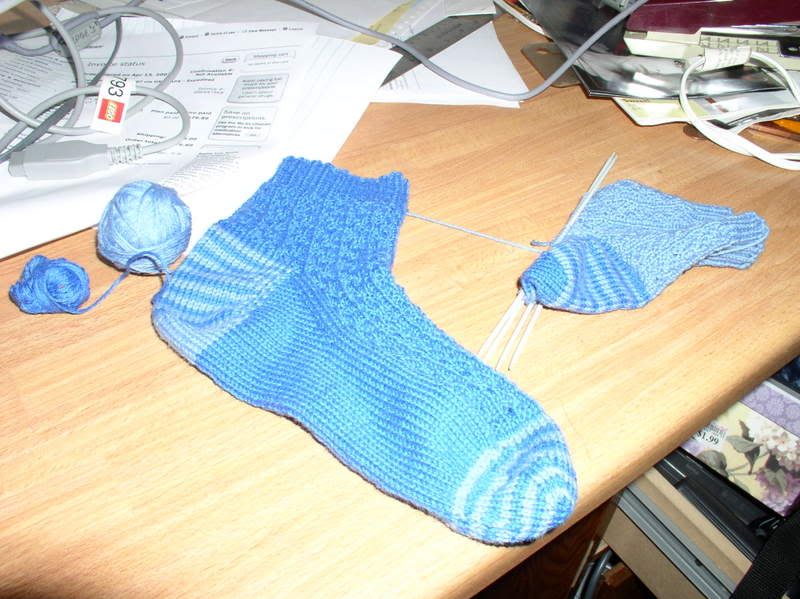 You can see how little blue I have left.
I bought more yarn this weekend. You see, I want a sock yarn stash, but I've bought all this yarn (all of three skeins) with projects in mind.
But it's boring sock yarn, so I'm not letting it count.
I bought these awful needles too - I'm returning them. The cord is great, but the needle has a kink on the end and the join sucks. I think for other things beside magic loop, these would be fine, but for magic loop, DO NOT BUY THEM!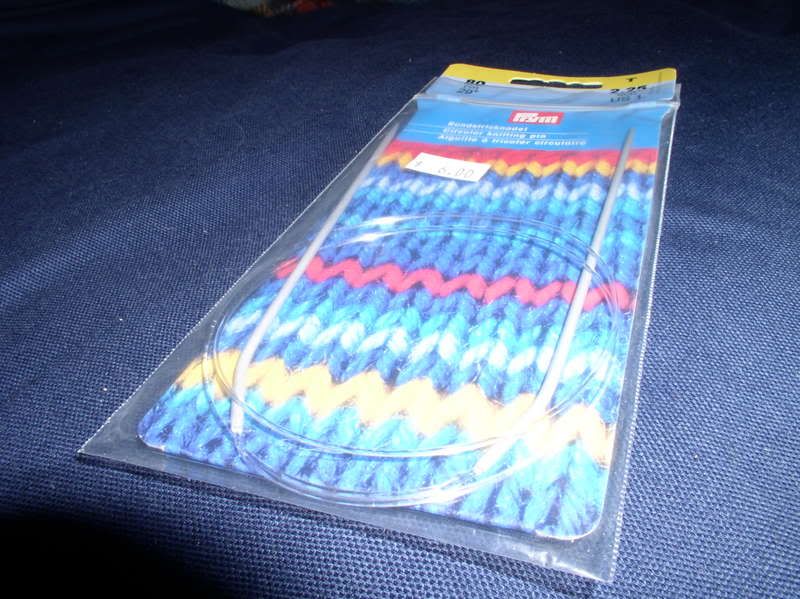 (I bought these thinking they were inox - they are not, they are called Prym, but in the same packaging. Maybe they are the same? Any insight?)
Thats all (all I have to deal with now is finals!!!).