I decided that as small as my yarn for Print O' the Wave was, I was going to make it! I bought some absolutely wonderful Addi Turbo Lace needles
here
, as well as some Silky Wool in blue (I showed you in the last post), and Interweave Knits Fall!
I've absolutely got to make the Tangled Yoke Cardigan, the Minimalist Cardigan, and the Tilted Duster! (this is of course after I line up about 40+ projects on Ravelry!)
But look! I'm almost into the third repeat!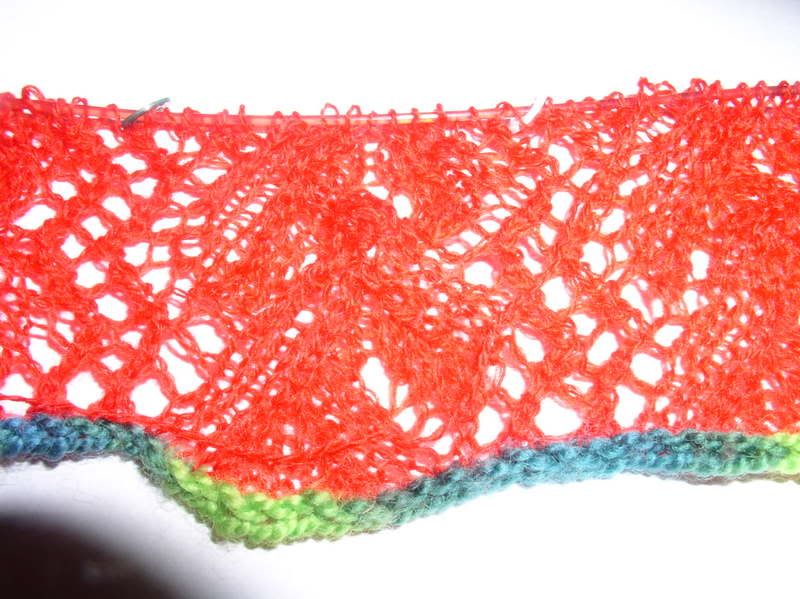 It doesn't look very exciting, but really, it is!