Before Maine:
Print O the Wave Stole
Yarn: Lane Borgoseia Cashwool
Needles: Addi Turbo Lace #4
(Four repeats done)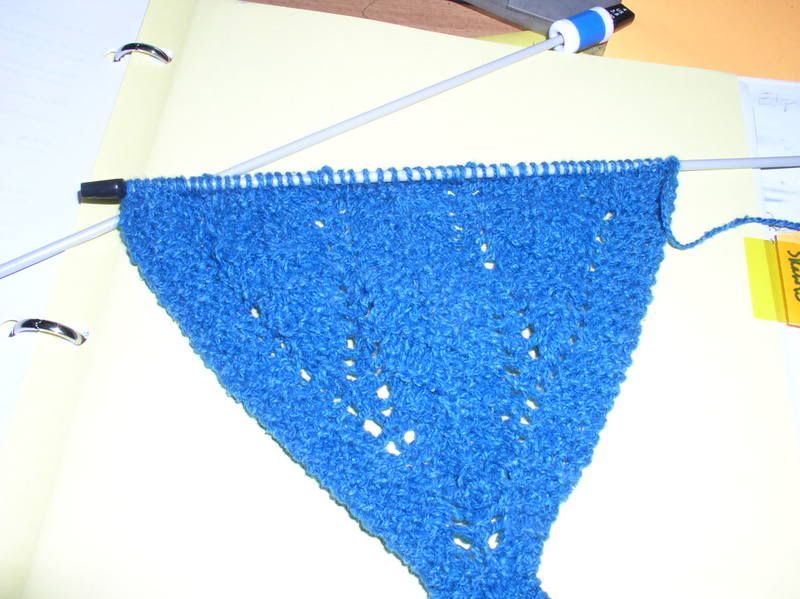 Clementine Shawlette (For my cousin)
Yarn: Silky Wool
Needles: Straights, #4
(Row 50 on Chart b, 66 rows altogether, but then theres a row repeat)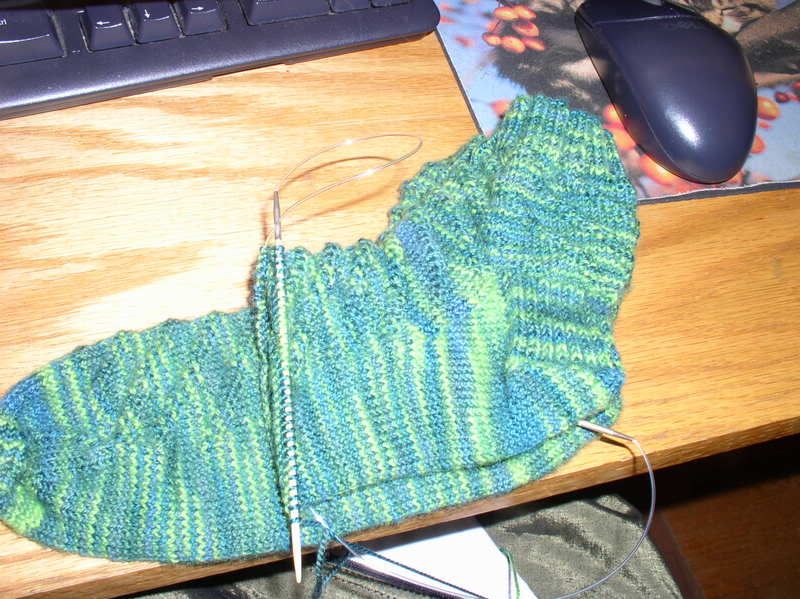 RPM Socks (for Mike)
Yarn: Cherry Tree Hill
Needles: 24" Size one (2.25mm) circs
(about 2/3 of the way done)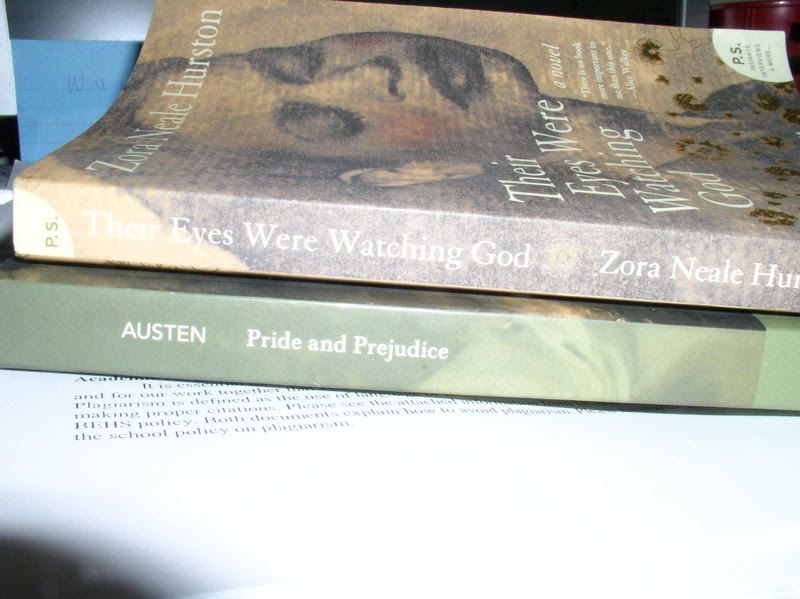 Summer Reading.
Their Eyes Are Watching God (Page 39)
Pride And Prejudice (Page 33)
Obviously, they aren't knitting, but I still need to finsh them! I also have 4 essays to write and one to plan. Jeez. It's summer! I don't mind the books, I never have, but the essays!
And there will be finished stuff (both knitting and books!). I promise. I'll see you the 19th!