I haven't really done anything - it's all Ravelry, really, it is!!!
However, I sewed down the collar for the Ribbed Lace Bolero!
Then, I crocheted the edge of the back of it:
And now, it fits so much better!
I've worked on Shedir, I promise! I tinked back until the decreasing began, and added a fourth repeat, and I think I have to do it again, that is, add a fifth repeat.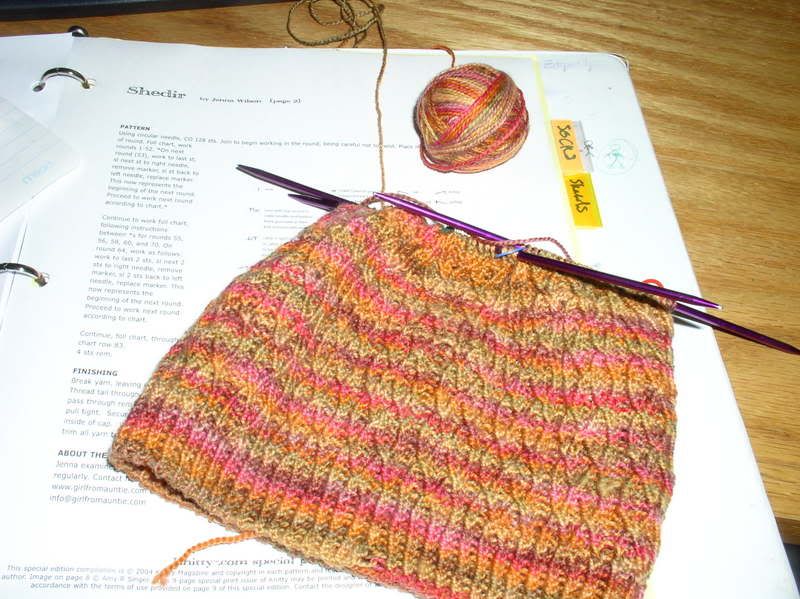 I just want to finish!