The ones from my mouth are gone! Solid food never tasted so good!
However, I have very little knitting to show for it! Knitting in round has made me VERY dizzy for some reason, and Shedir just doesn't want to be large enough!
So here she is, about 20 (?) rounds from being completed!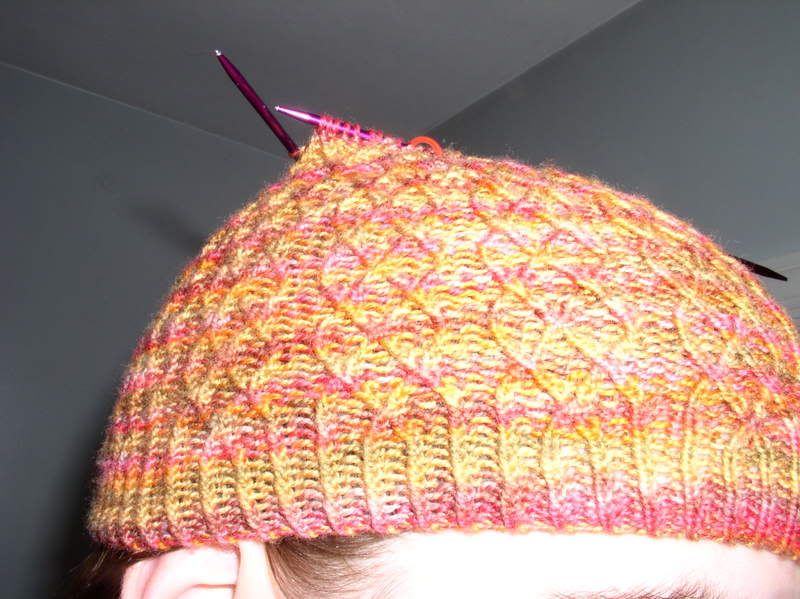 (see what I mean about the on the small-side!?)
I might mention that I meant her to be another of
these
berets, but I decided that knitting it once was enough. I don't know what it is, but knitting the same thing twice just doesn't appeal to me!
I don't think I've been off of Ravelry.com for more than 10 hours at a time! I've added more things into my queue than I ever plan to knit, and if I do knit them, it'll cost me thousands of dollars in yarn!
Half these things I plan on making in Maine, as Christmas Gifts. My cousin requested a shawl, so the obvious answer is the Clemetine Shawlette, only not with alpaca! I'm terribly allegric! I'm thinking I'll buy Silky Wool at
my LYS
. She said green or blue, so I'm leaning more towards a vibrant green.
Then a bunch of hats: Odessa, Red light special from Brooklyntweed, etc. And mittens, and scarves, and socks.
While in Maine, I must also finish this, and Their Eyes Are Watching God (both summer reading).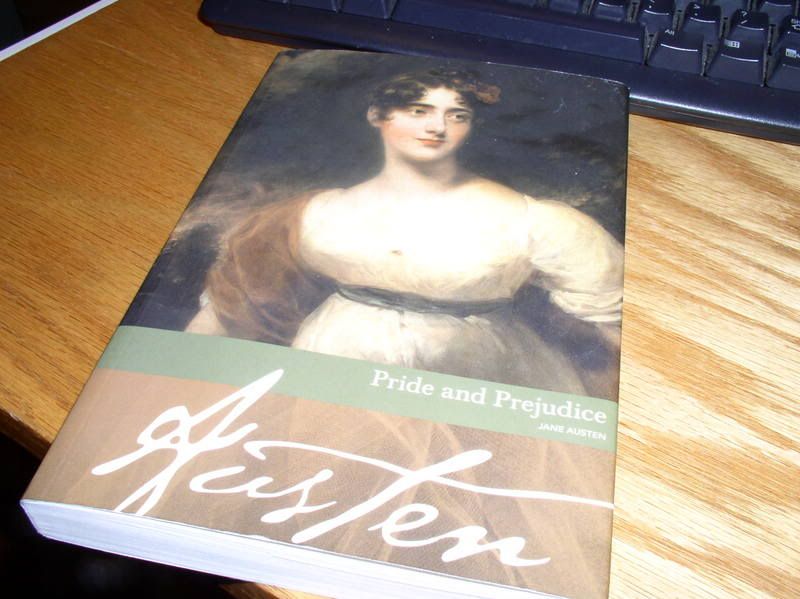 I like it, but its soooo tough for me to to read! I need to look up the words I don't know (I've been forcing myslef- I've got an AWFUL vocabulary!), and I need to remember what happened also!
I must go, I'm going to see my boyfriend and friends play in the pit for "Once Upon A Mattress"!