Picture time!
Knitting at the end, if vacation pictures bore you!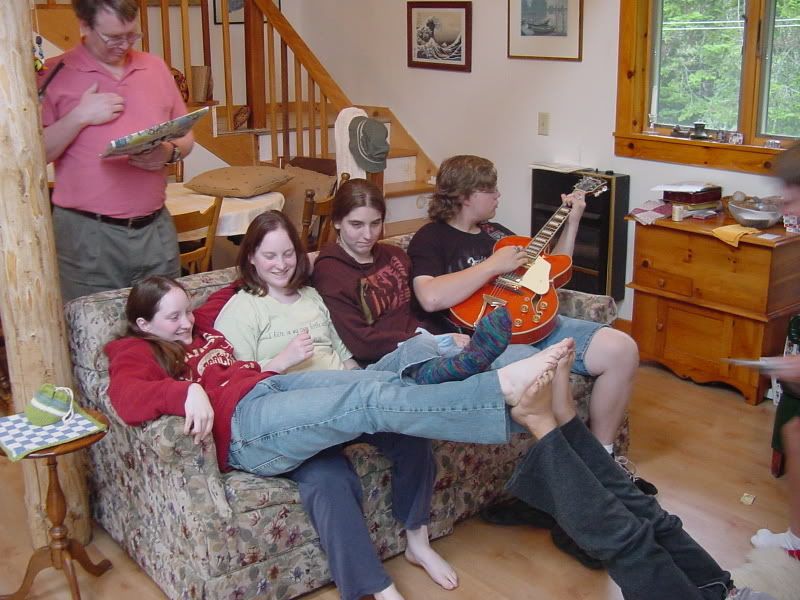 '
(I'm the one with the brown sweater on, with the blue socks!) The other two girls on the couch are my cousins, the boy is my boyfriend. The kids on the floor are my siblings.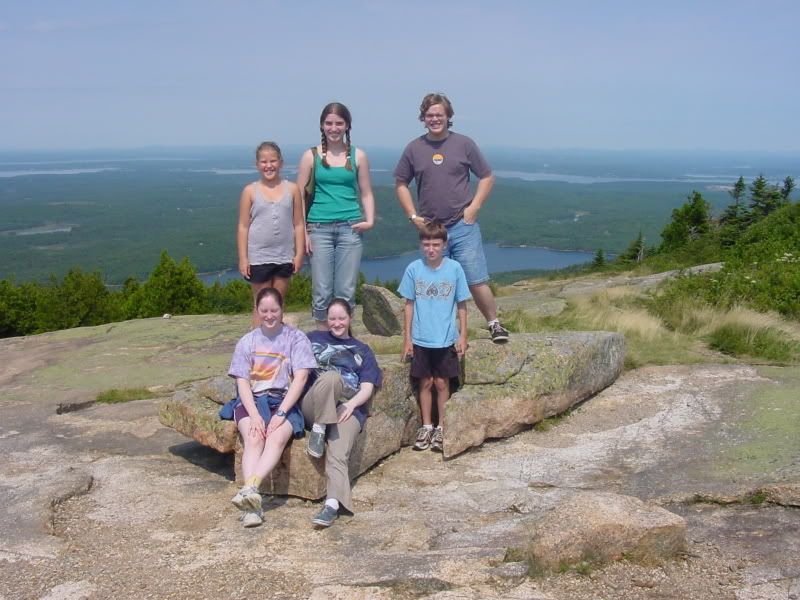 (I'm the one with the braids) This is in Acadia (a national park in Maine), almost on top of Cadallic Moutian, the tallest mountain in the park.
ALERT: Bad, boring knitting pictures!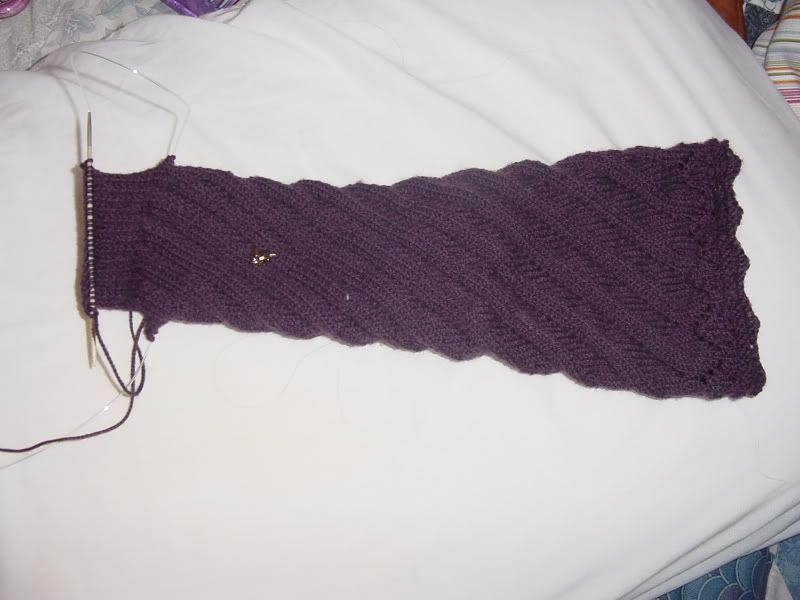 (Spiral Boot Socks)
I've started the heel!
I know I'm boring. I will edit later to add the pictures that only Mike has on his computer.