It starts tomorrow. Pretty much all of my boy friends are gone (college!), only my three best girl friends remain (the rest graduated :(. It's going to be like an alternate universe.
But I finished Pride and Prejudice! I loved it, and I want to read it again when I'm not on a deadline. (It's a summer reading thing)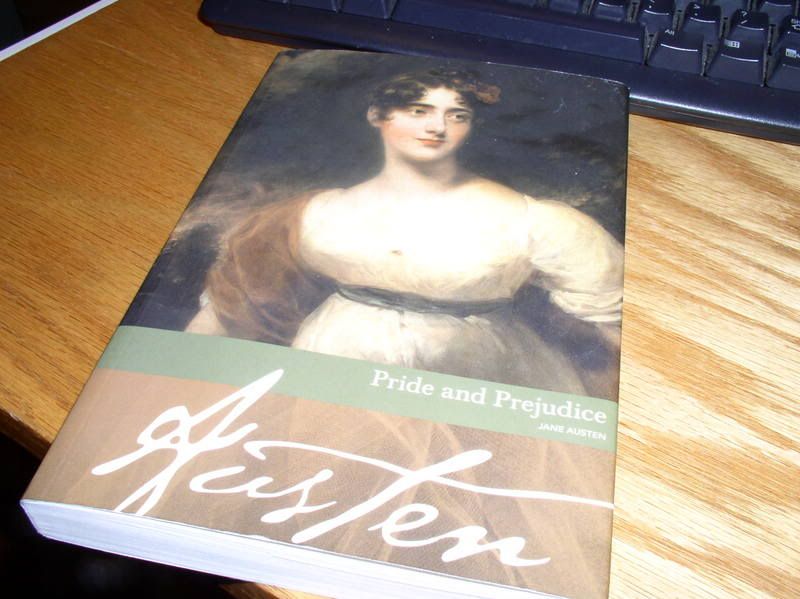 I'm almost finished with the first Spiral Boot Sock, so that'll probably be the next post.
That's the other thing. I need to tell you all that I probably won't update as much as I should - I won't have anything done! Between school, work and homework, I don't know how much time I'll have! Add the boyfriend and being the editor of the newspaper and an officer in Drama club, and I have NO time. I'm going to miss you guys, sorry, I'll probably only post weekly!
And in about less then a month, I have my driver's test. My grandpop thinks that I should go driving twice a week (I've done normally Saturday mornings this summer - mostly to yarn stores!), and I just don't know when! My god, why do people want to steal my time!?