I forgot I had a blog...Yup, but I'm back now!
Remember how I taught a friend to knit (becci)? Well if you don't that's alright because I don't know if I told you.
But. Now I taught her to purl. Look how she does it!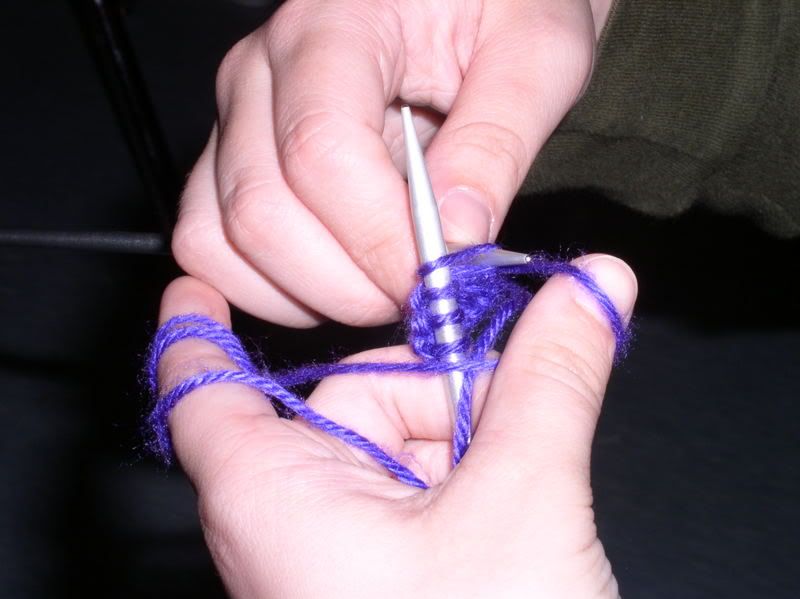 Weird, huh? Not wrong, just strange!
I finished the endpaper mitts from like....February?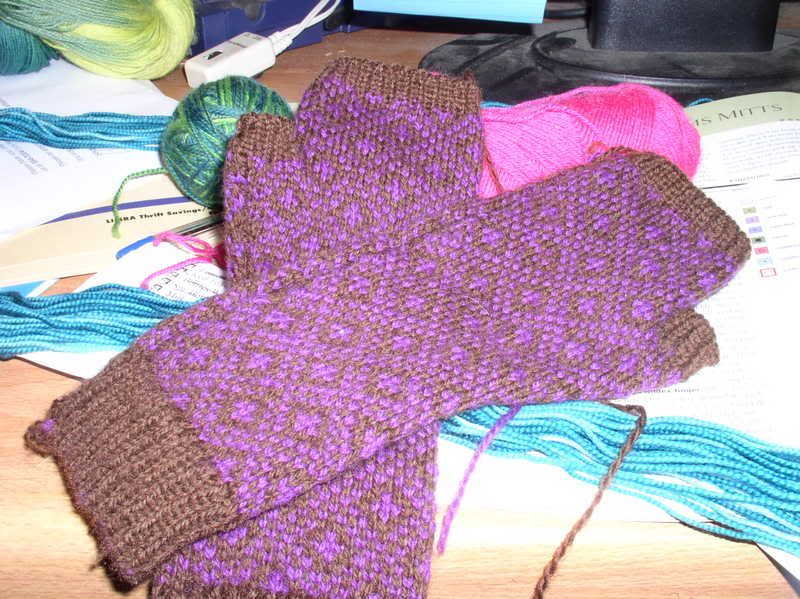 started some new fingerless gloves.
And promptly stopped knitting them after one night.
I bought new yarn for more socks for Mike.
(Schafer's "Anne")
It's a no name colorway so it won't be repeated....
Yup.