On Sunday (yesterday) I took a short trip to the fair. I visited some friends - rabbits, chickens, goats, llamas, and most importantly - sheep. I love sheep, mostly because they are enablers, but also because of their fuzzy cuteness.
When we (my boyfriend and I) in the afternoon on Sunday, I wanted to have alot of new pets - llamas and sheep namely. And I need a spinning wheel. I wouldn't knit with the yarn I made, I would probably sell it. But they are soooo expensive....I told myself that when I've got a job teaching or doing whatever I will do for the rest of my life, I can get a spinning wheel!
Oh, and there was a needlework exhibit at the fair, and there were knit socks entered!!! I couldn't believe it - they were patterns that I recognized, so it wasn't even like they came up with the patterns!
There were also lot of afghans: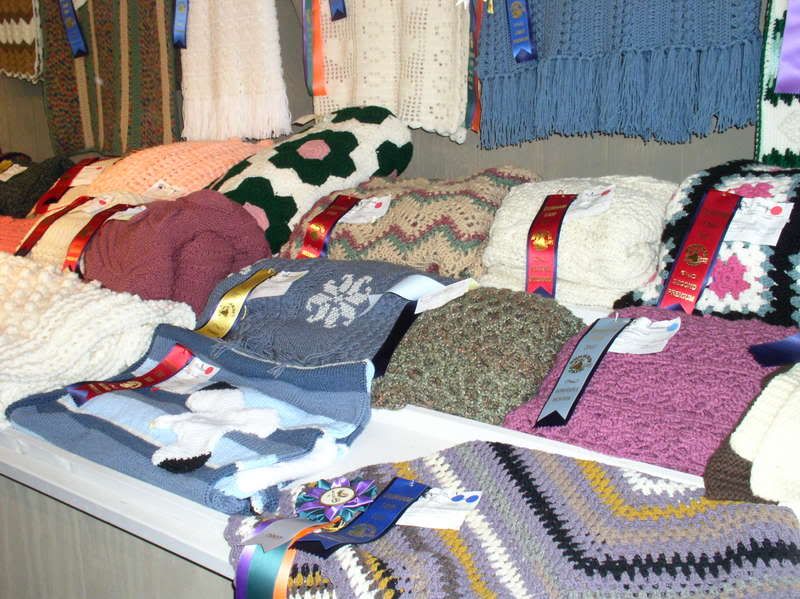 And the socks: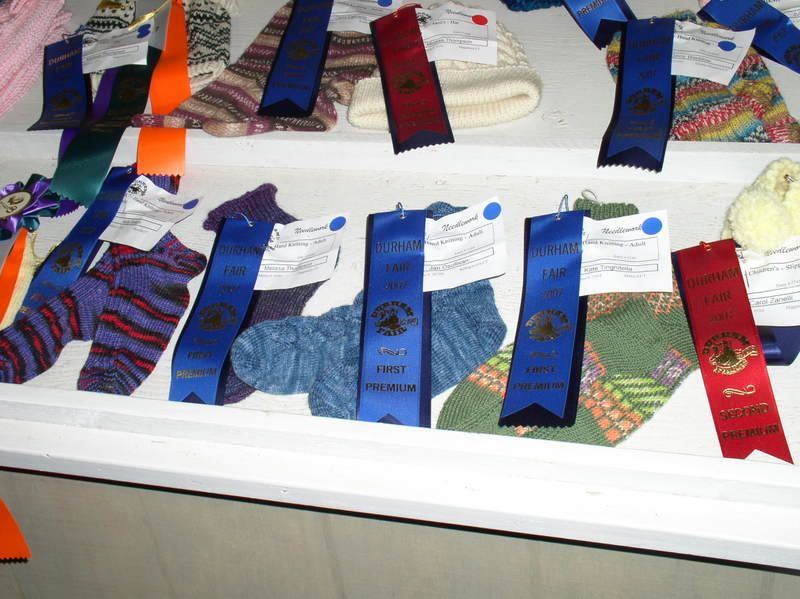 I was totally in awe of this quilt.
Snitch cake! (in the youth exhibit)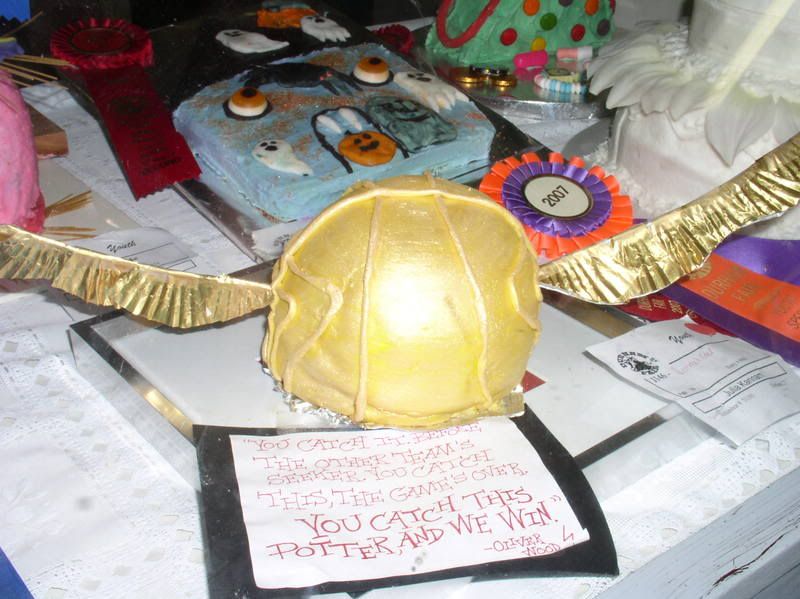 Goats, rabbits and llamas, Oh My!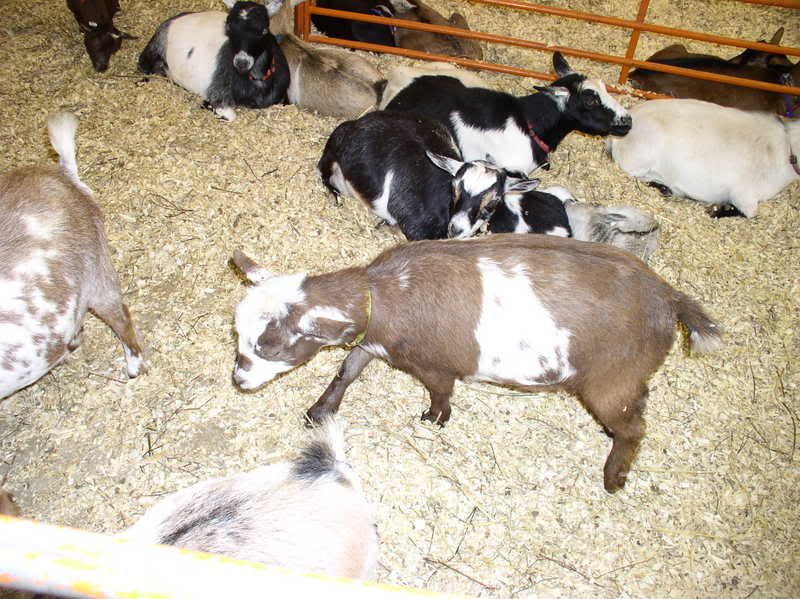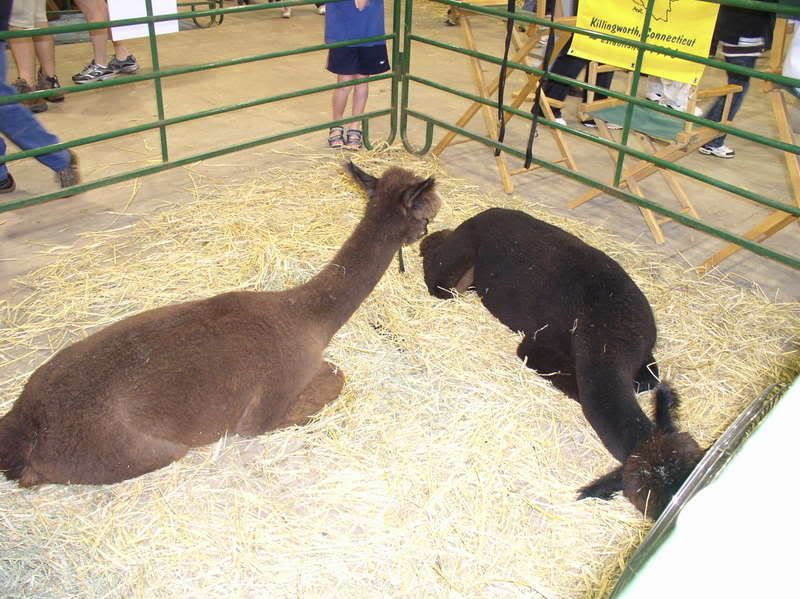 And our friend, the lovely sheep.
In the sheep/Llama building, there was a mini exhibit on fiber!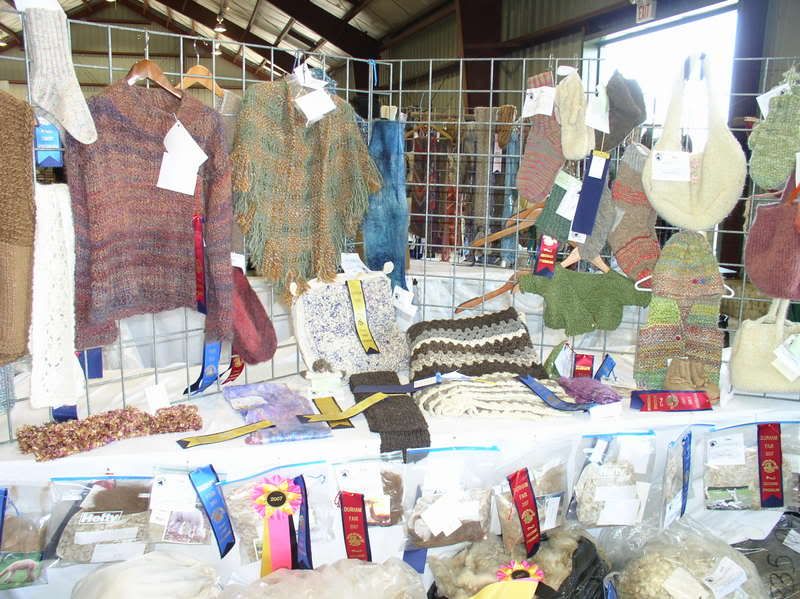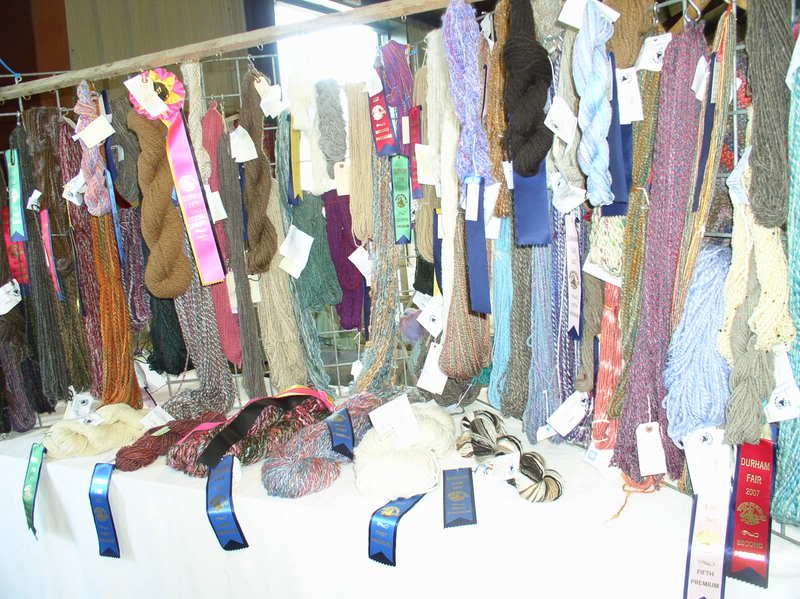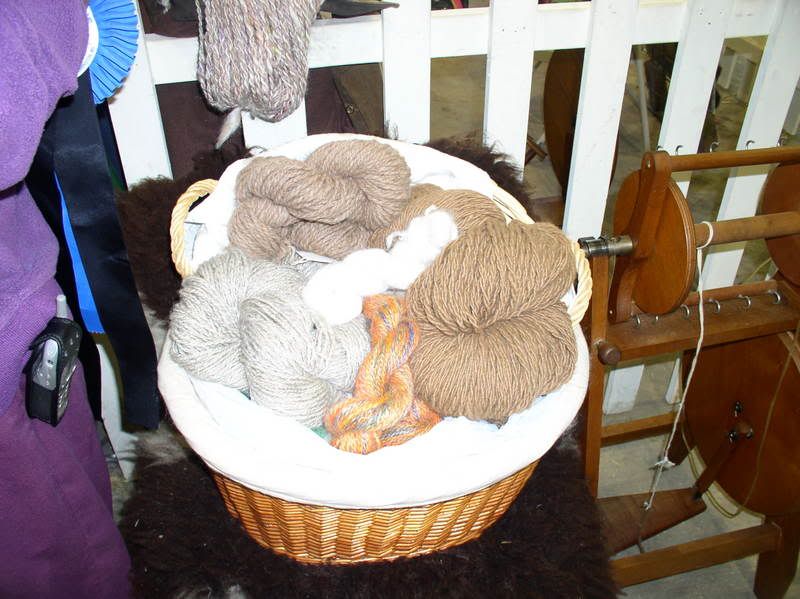 I saw a woman spinning and told my boyfriend that I wanted a spinning wheel - the woman overheard me and said "If the girl wants a spinning wheel, you have to get her one"!!!
THE END
But there are socks: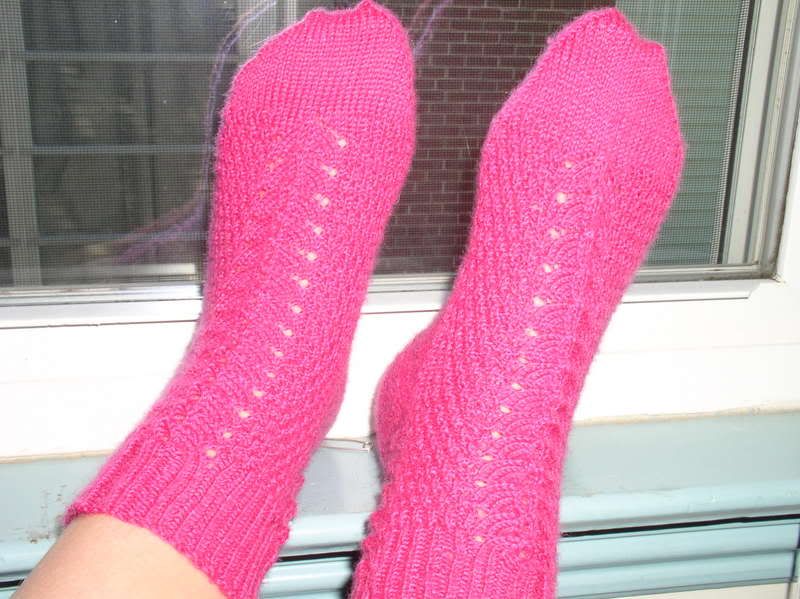 Pattern: Child's French Sock
Needles: 2.25 mm, US size one
Yarn: Lang's Jawoll