I finished something - again! I feel like dancing, mostly because it's been along time since I've finished this much. For some reason, I didn't finish any thing this summer - except for things I started before summer started!
Pathetic, I know!
But:
(Pretty!)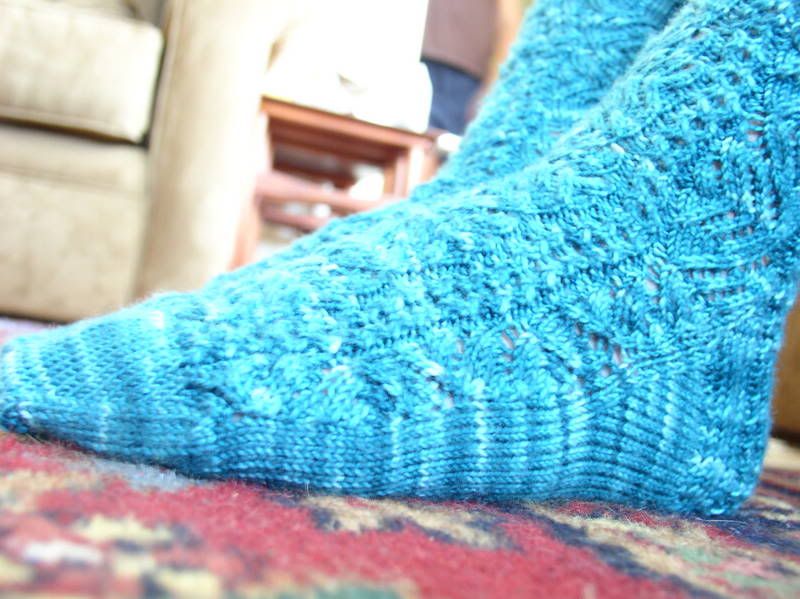 (Can I keep it?)
Pattern: Drunken Bee Socks
Yarn: Claudia's Handpainted Yarns Fingering Weight
Needles: 2.25 mm. or US size one
But they don't fit me - hence the good pictures! I asked my sister (kim) to wear them, and her crazy sister took pictures of kim's feet. I'm nuts.
And I started this.....I'm in denial - it won't fit my mother - at all. I'm just knitting it. I want to see how far I can get with just the first ball to see if I have enough to make it bigger. If I don't - I'll get new yarn and a new pattern for mom, and this'll be for me!