I undid the Roza's socks so far. 72 stitches was a little bit big, and it was pooling horribly. I cast on 66 stitches this time, and it's looking much nicer.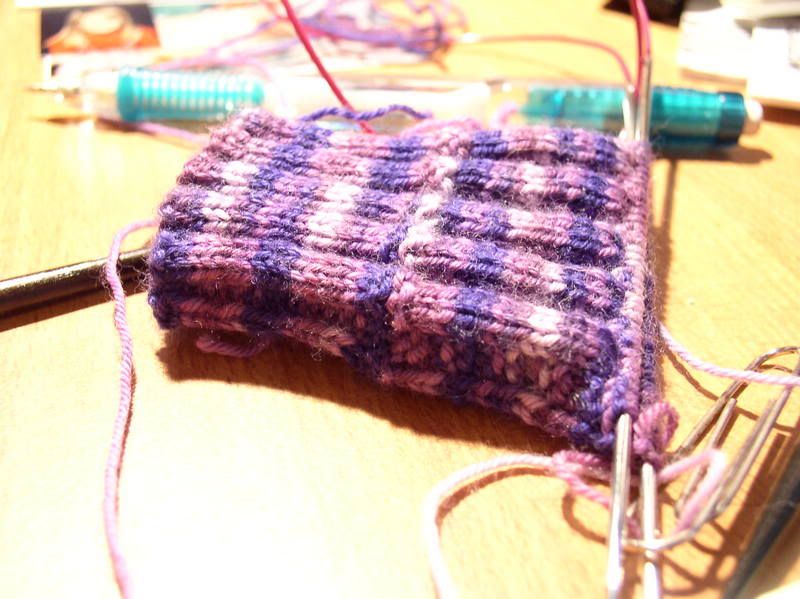 And I started slippers. In paton's classic wool! So pretty so far. They're a little small, but it's all alright.
I love them so far. I'm thinking of lining them with flannel.
As for the thermal - I haven't touched it!
And today I was commissioned to knit a friend a pair of mittens - she'll buy the yarn AND pay me twenty dollars! Sweet.
Yes, I finished and blocked the Spiral Boot socks and they were all dry on Saturday. But the weather has not allowed me to wear them, it's been much too cold. Pictures tomorrow. Promise. Even if they are not on legs.