I love not having a job, I get so much knitting done!
Print is growing like a friggin' weed, and I'm half a repeat from done! But then there's the edging - I'm not looking forward to that. I think I understand the directions, though.
(it likes my shoes, too)
(the lump of lace that is Print O' the Wave)
Did anyone else notice the terrifying closeness of Christmas? I have about a little over a month to knit 2 scarves, finish the charades, finish Print, finsh thermal vest, knit a pair of socks for boyfriend's mom, and probably more, but I can't remember right now.
It isn't so much that I'm overwhelmed with the amount of thing I have to do - mostly with the amount of project I have going/want to have going. And I'm still looking at yarn! God damnit, I am so jealous of other peoples yarn!
My mom's thermal needs like another inch and then split for the placket (the button thingy). Will I finish it? I hope so!
Boring charades are past the heel: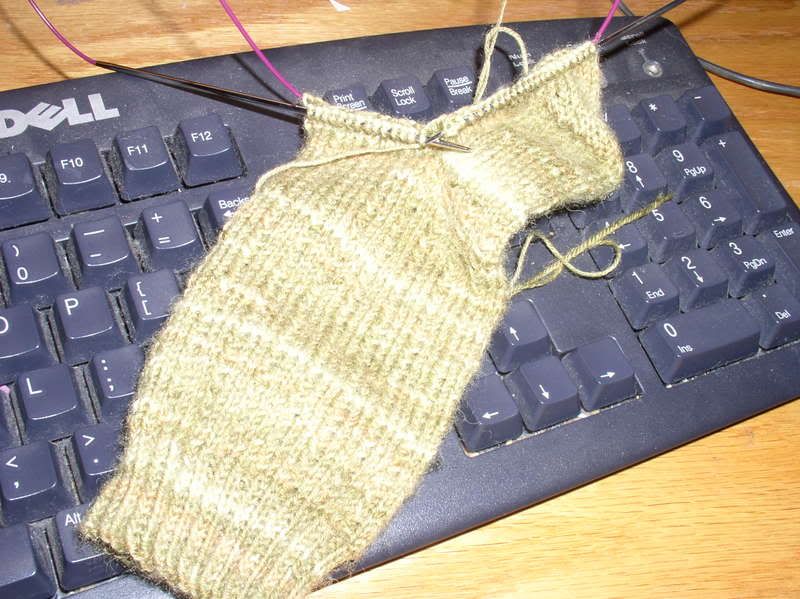 And thats all for now, folks. I've got a choir concert tonight that I will most likely have no voice for.