Did anyone else realize we only have 18 days til Christmas? Well, I didn't. My mom didn't put up our advent calender until yesterday, and I keep looking at it and panicing. So far, though, I've been making good progress. I finsihed my Charades (but do I have a picture? No.), and started Mike's mom's socks.
They remind me how much I hate stripes. But I think I'll do little fair isle hearts on the heels, any opinions?
And Burt's scarf is chugging along. This is one of those things that can be drying from blocking Christmas morning, though.
Grandpop's scarf is VERY VERY bright, but he wanted it that way, right?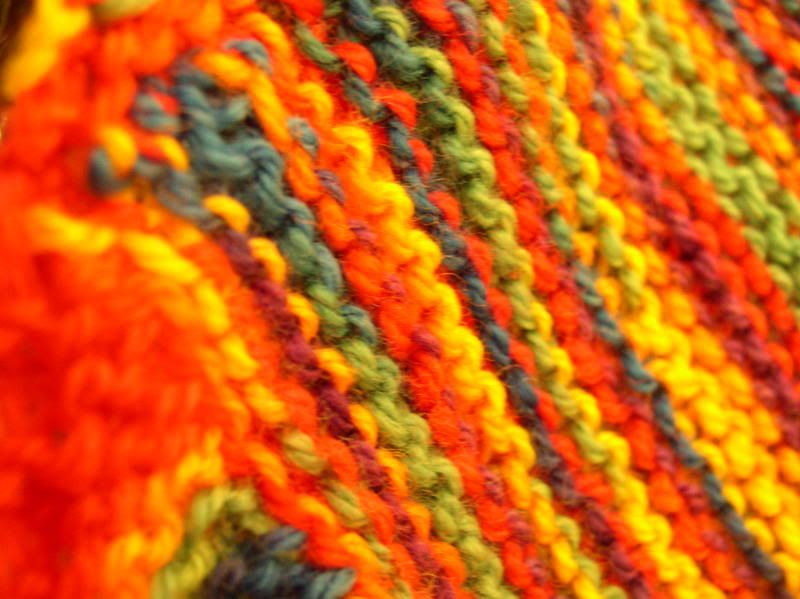 I FINALLY split for the armholes on mom's vest. I don't think I'll have enough yarn, but I got a ball of Swish DK from knitpicks in a contrasting color. So soft.
(It's still a lump)
I got two new books for my birthday: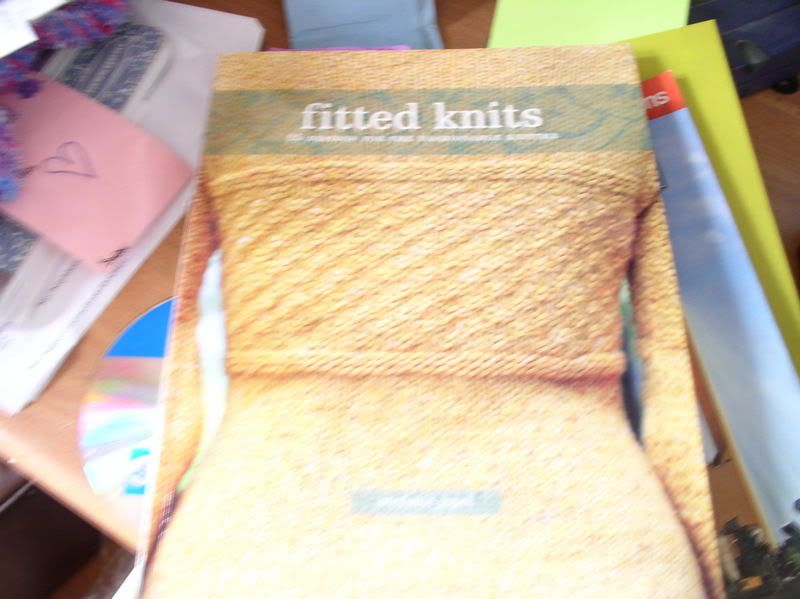 (I want to start designing socks...)
Maybe I'll actually finish something soon?!