I went to the yarn store to day (they were having a sale, it's not like I need more yarn!), and look at what I bought....And look at how much it is - I had like 8 skeins in my basket (lace and ALOT of sock yarn), and I put it all back! I'm so proud of myself.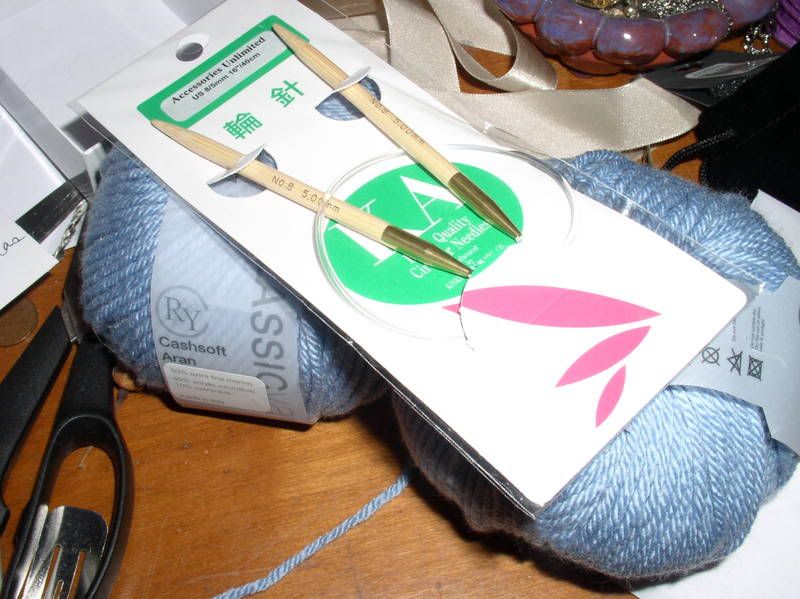 (To make the Koolhaas Hat for my mom for her birthday on Jan. 6th. By now I've cast on, but my camera is unhappy right now)
But I am going to Webs on Saturday. I'm so excited. I'm going with my knitting friends and Grandpop (he's paying for gas, lunch, some yarn and providing the car.
I've been planning. I've figured that I'll have enough sock yarn for a while, but I need some gray sock yarn - which I think I've bought. (I've sent the money, but have not gotten a response as to if the seller received it) I'm not too worried- she's gotten great feedback from everyone on Ravelry. It's for my dad's socks for his birthday.
I want to make
Muir
for prom, but I decided against buying the yarn for it today. I want it knit on size 4s (my addi lace needles!), and make it about a repeat or two shorter. So I could probably dealt with 630 yards, but I didn't want to push it, but I didn't have enough for both balls. Oh well, I'm going to
Webs!
ETA:
I finished the hat!