I went to Webs on Saturday - an absolute mad house, but I didn't mind. I had my two knitting friends, yarn, and apparently, a grandpop that bought all my yarn!!!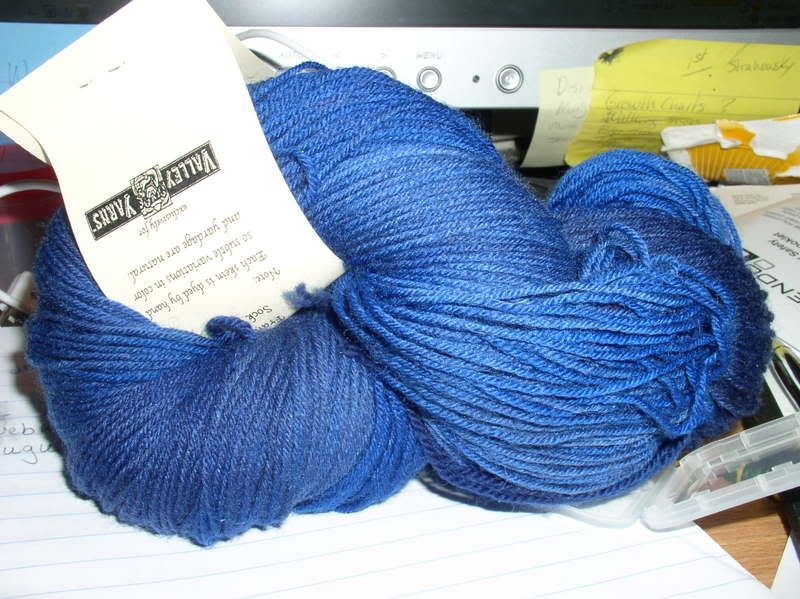 (Franklin Sock yarn for Mom socks. Not sure what pattern, but I have it now!)
Malabrigo Lace yarn, 2 skeins. For
Muir
for prom!
Lorna's Laces Sock, Lakeview, 2 skeins. FOR ME!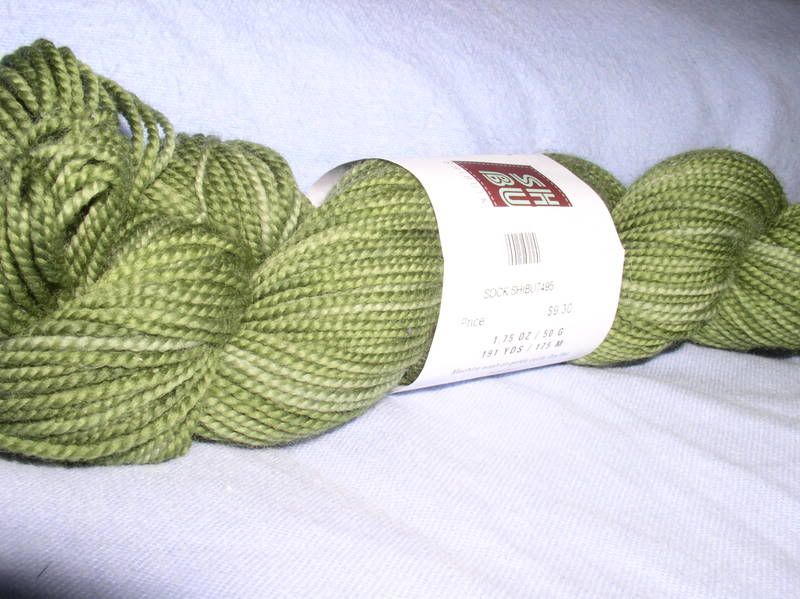 Shibuiknits Sock, 2 skeins - Socks for mike...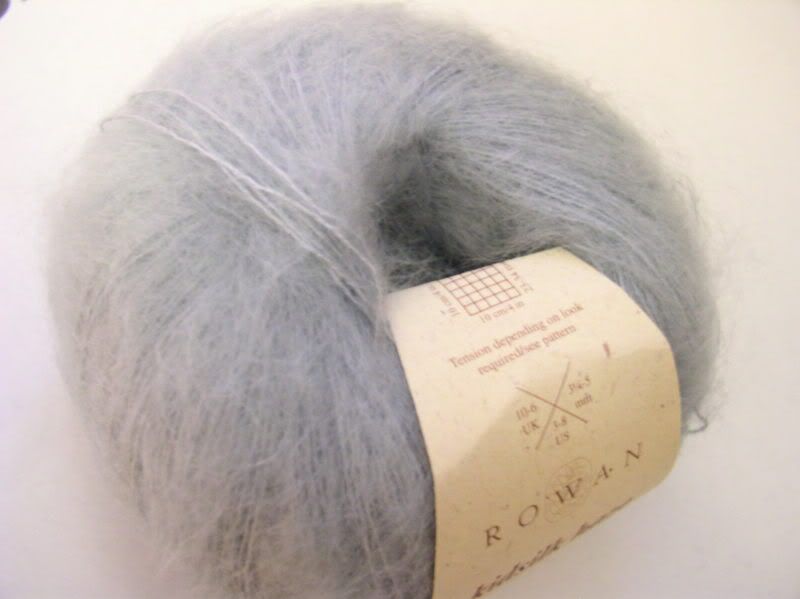 For
Ice Queen
, that I already have the beads for.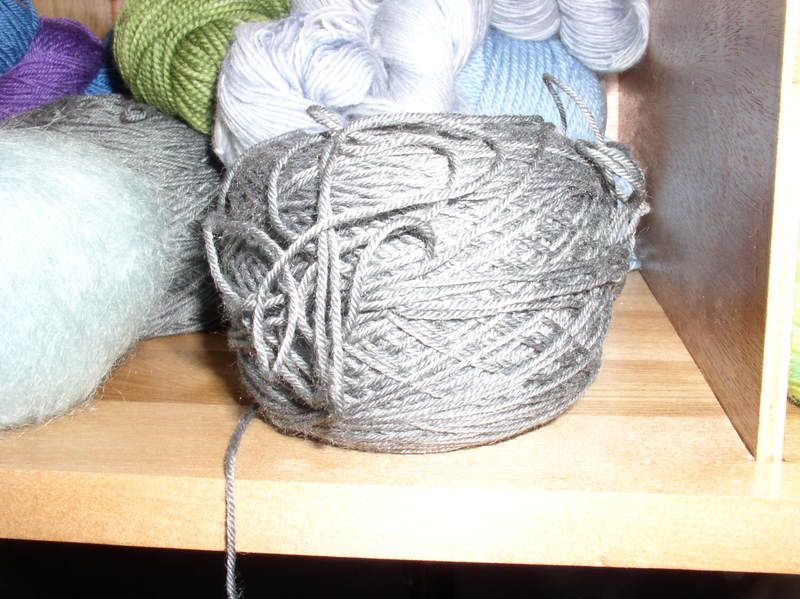 Lorna's Laces Sock, but this I bought through Ravelry.com, for dad's birthday socks.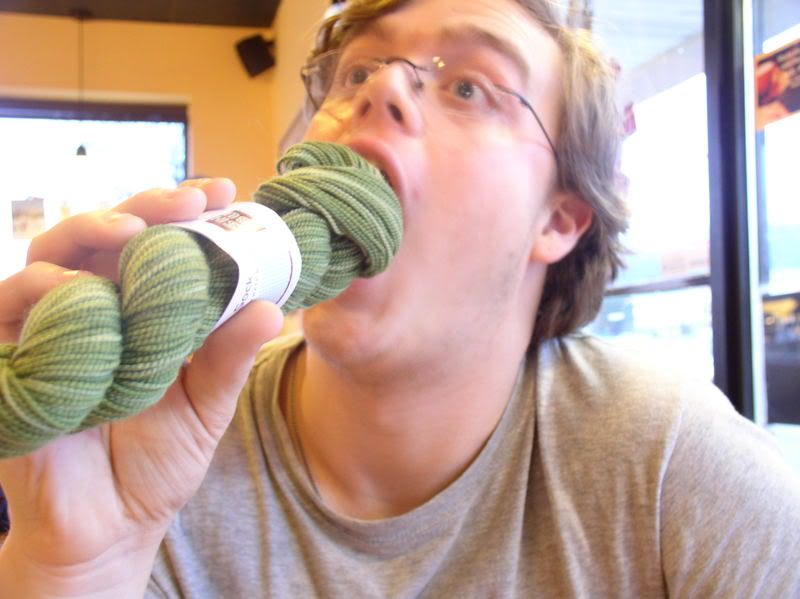 Mike joking around at starbucks with his yarn...I had to show it to him, of course.
Mom's Hat so far. I'm using the Koolhas pattern from Interweave Knits Holiday 07. I love the pattern, so clear! (excuse my hair in the picture)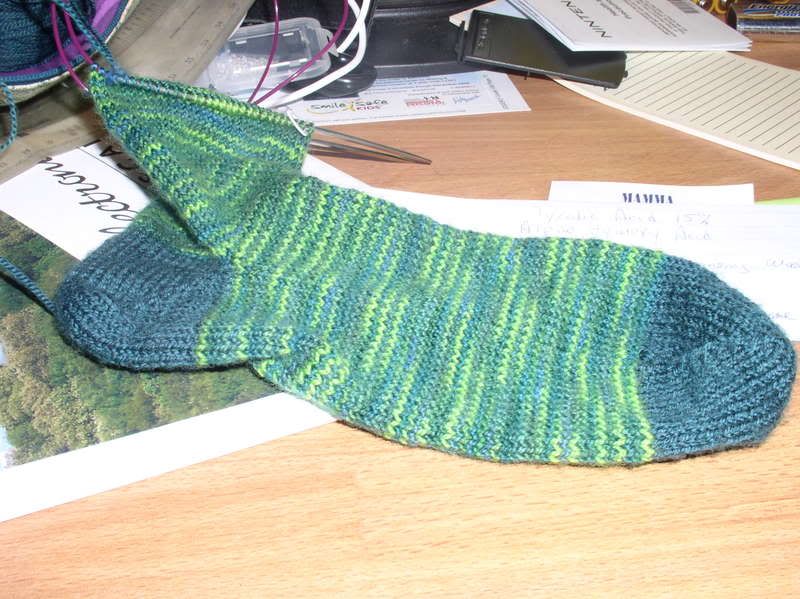 I've gotten past the heel with Kayla's socks... She's leaving on the 6th, but her party's on the 4th.... that's my goal...
Last but not least, a pair of mike's socks using schafer's anne, Retro Rib pattern from Favorite socks.