I've been reading and poking around for some new blogs to read daily, and soon I'm going to up date my "daily wanderings" because honestly, except for
Trine
and
Grumperina
, I don't read any of those blogs anymore.
This is another reason I love
Ravelry
, when I add someone as a friend, I am updated about their blog on the "Friend's Blogs" page. So if I like someone's blog's style, then I can just add them and not have to bookmark it. It's great.
But all this reading has got me thinking about how I write. I write thinking my readers (the few, the proud!) know who I am. And you really don't. You don't know alot about me, like my favorite food, or how I'm almost sure that I have a sugar addiction (is that possible?).
I've finished my father's socks!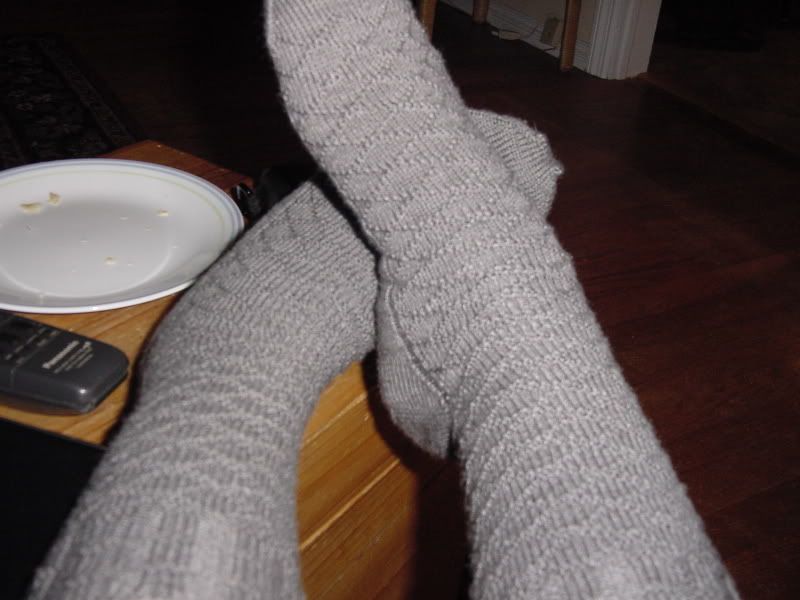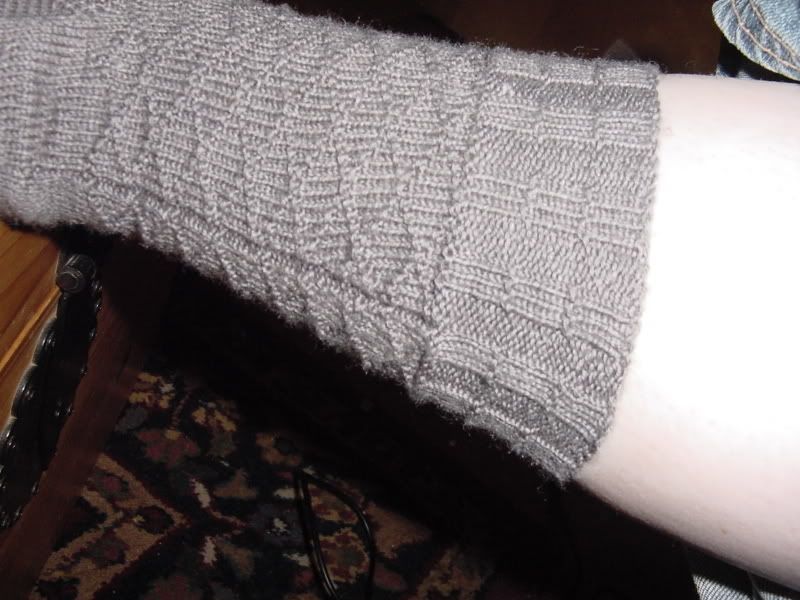 (calf shaping)
Pattern: Gentleman's Sock with Lozenge pattern, from Knitting Vintage socks
Needles: size 0 dpns
Size: 7" inch cuff, 11.5" foot
Yarn: Lorna's Laces Shepherd Sock, Pewter, two skiens (with a little bit left over)
Mods: I added calf shaping and decreased down to 70 sts in the leg. I did a bit of fudging on the heel and instep.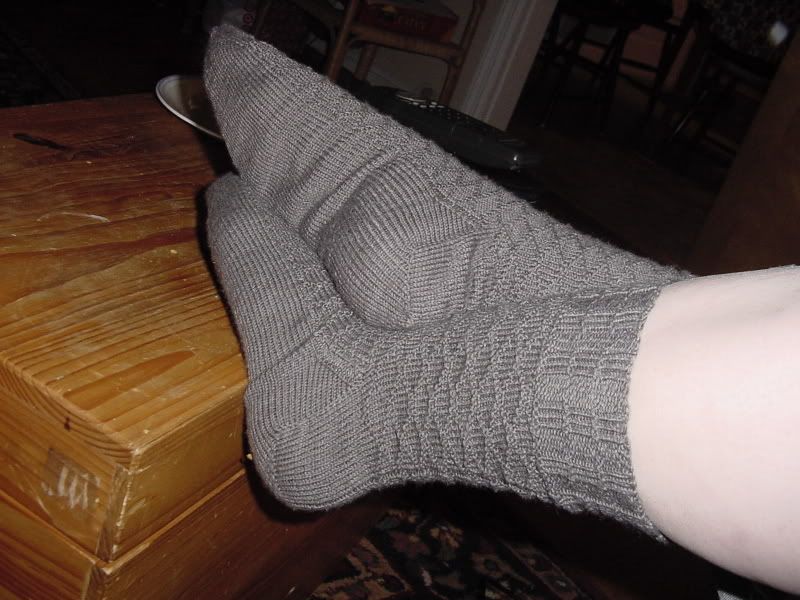 I sort of want to cataloge my life so I remember, so from now on, I want to photograph everything. Not just knitting. This will most likely start this coming weekend, I'm going to Ludlow, VT with my mom's side of the family so they can ski/snowboard and I can sled, ice skate and knit. And the camera will be on hand during all of this.