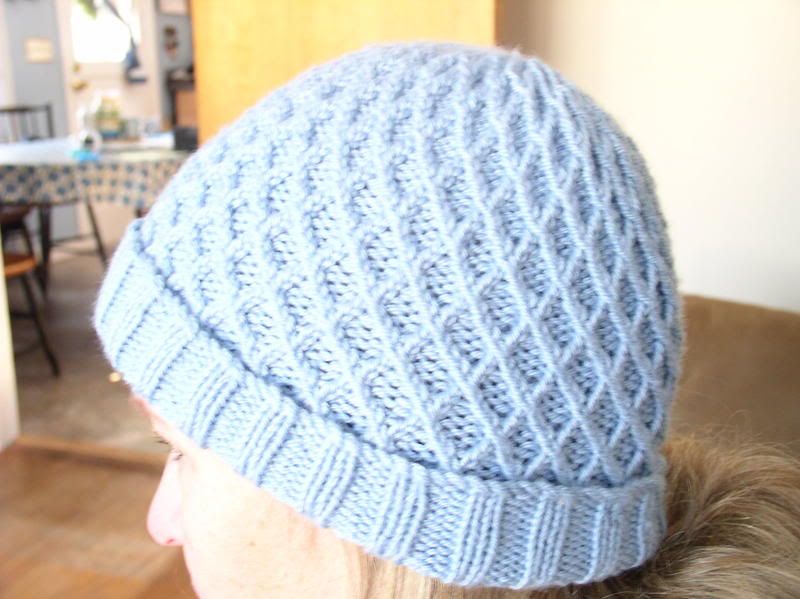 Pattern: Koolhaas, from the Interweave Knit Holiday 07 mag
Yarn: RYC Cashsoft Aran 2 Balls, with about .25 of a ball left over.
Needles:Size 8 and 6 16" circs, and a 29" size 8 circ when there weren't enough sts for the 16" (I used the two circs method)
Mods: I did 5 pattern repeats before the crown and twice the amount of rib the pattern suggested.
I loved knitting this. I did 4 repeats and finished it off, and mom didn't like it, and as I started the 5th repeat I realized how much I LOVED the pattern. It's so stretchy and its the PERFECT shape for my head. I want one! But the yarn helped make the pattern too, so soft, I was CONVINCED it would pill, but it didn't. It made me happy.