I've started
Ice Queen
and I love knitting it. But I hatehatehate this yarn. It sticks to EVERYTHING. My sweater, my couch, my hair, just everything. And the knitting itself behaves as a whole, not as a strand that I'm making a fabric, but an already already existent fabric. Does that make sense?
It's a pretty quick knit so far. I didn't cast on the right amount of stitches, but that was because I had such trouble counting them. I used what I guess is the "normal" provisional cast on, whereas I have always used the crochet cast on before. The "normal" on is like wrapping the working yarn around the needle and a waster yarn to create stitches. It's ingenious, really.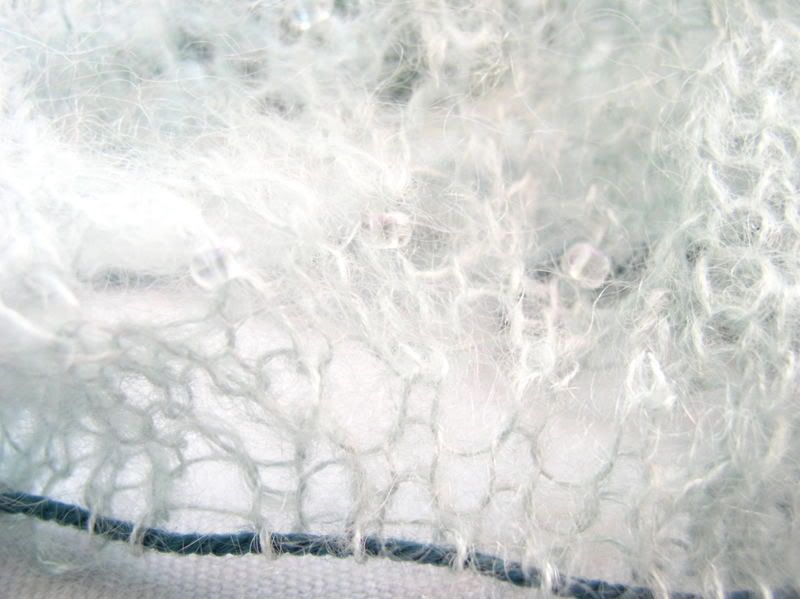 Someone commented about how I said I was overwhelmed by my sock yarn stash, and how they feel the same way. But does any one realize that
this
is ALL of my stash?
Sure, I have the occasional skein of acrylic and some cotton and bits of leftovers lying around, but really, that's it. And all but about 5 skeins of the yarn have plans.
Speaking of plans, I've realized that during college buying yarn won't be such an easy thing - I'll use money for books, and buses (to get to boyfriend), etc. So I've decided that around about June-ish I'll have to buy some yarn to put aside. Then, I would like to start a sweater (a plain, top down raglan, with Paton's classic wool) so I can knit during those huge lecture-hall classes that I'll probably have.
Off to enjoy some knitting, and then a weekend full of celebrations for my mom's birthday. And to cast on for socks for Dad's Birthday. What are you doing this weekend?