I have two ideas - one's fully-formed, and the other is still in the partial stage. The first -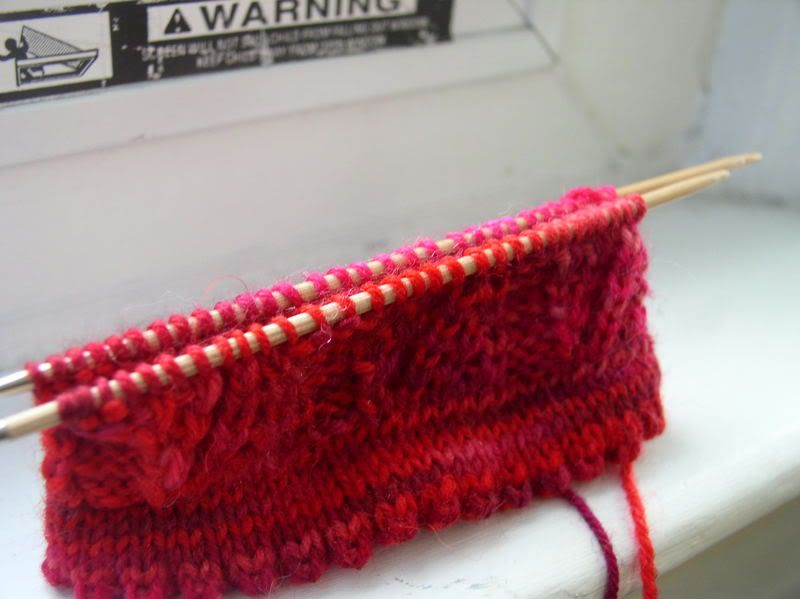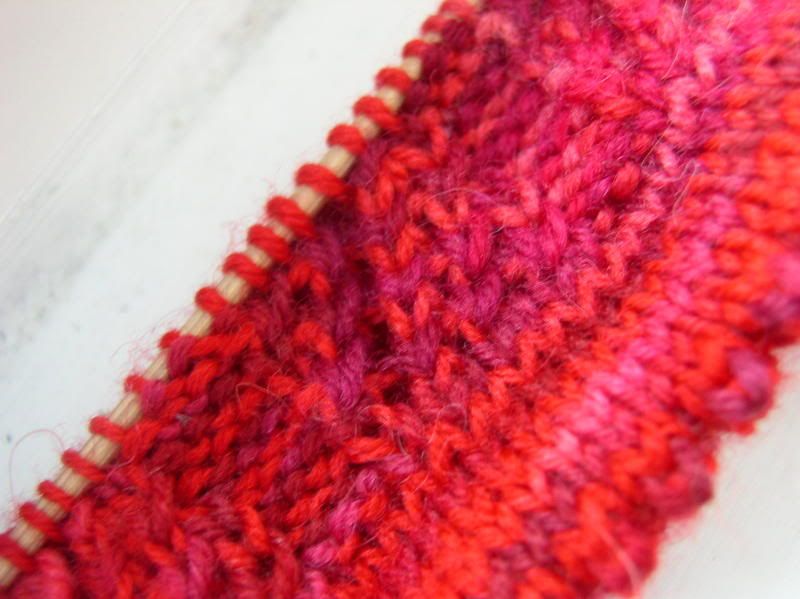 It's a beginning of a sock - my own pattern! The Kangaroo Dyer sent me the yarn and I started last night.
She also sent me this lovely stuff.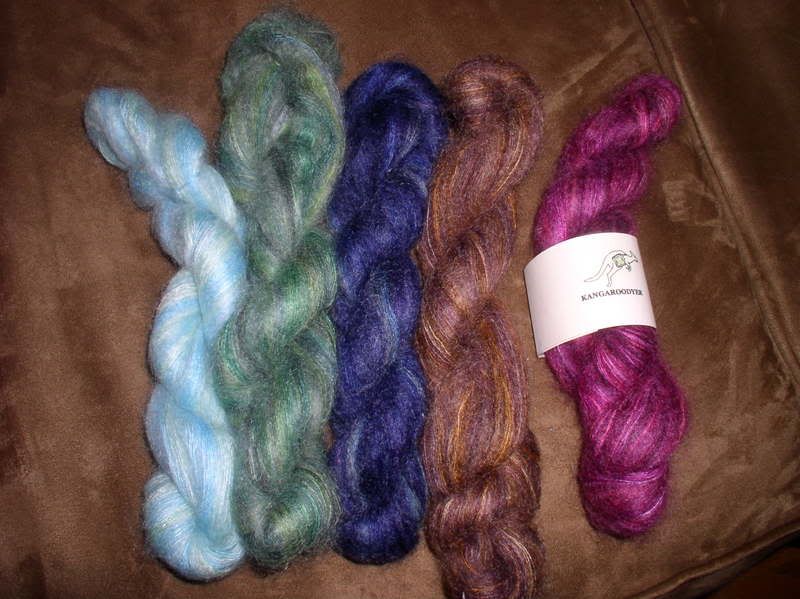 Lace weight - the same weight/fiber content as Kidsilk Haze, and such lovely colors. I'm thinking of several things - lacy spring scarves, cowls etc.
My next idea - my uncle wants some hand warmers - soft, deep red yarn is what I've been looking for. And then it hit me - I was spinning some UNDYED yarn that I could dye to whatever color I wanted. And it's soooo soft! I navajo plied it today - so fun!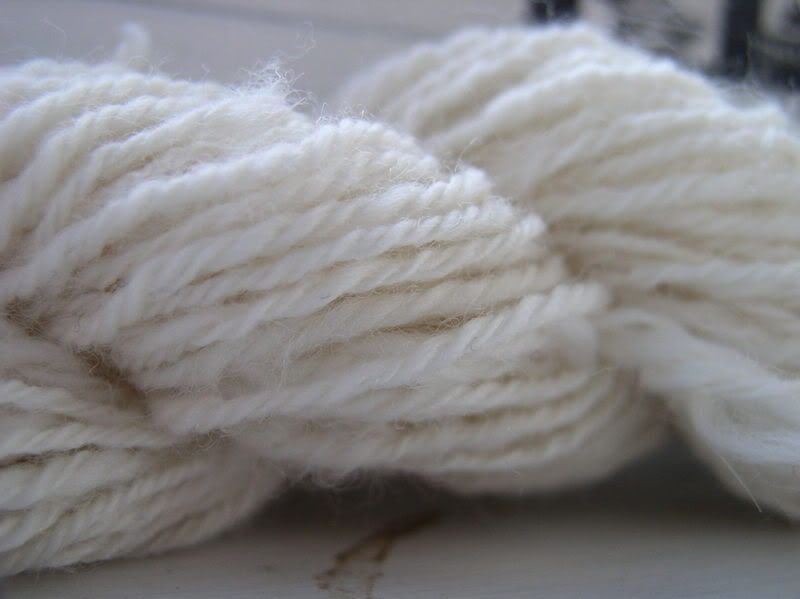 It's only about 41 yards, but still! Tomorrow - I have to update about my fiber intake - it's been very large lately, not purposefully, though!