We've got snow again. It's actually getting sort of annoying, that we keep having snow on days there's no school the next day. But it provides a good opportunity for knitting, which, surprisingly, is actually being done. (but other than knitting, I've done ABSOLUTELY nothing this weekend, it's been great)
We have a sleeve of the Printed Silk Cardigan! Now, I don't what percent of the sweater a sleeve is, but it's less then 25% right? More than 5%? I just don't know.
(Making a sweater in pieces doesn't make for very good blogging)
I started a scarf, for my mom. She lost her old a while ago, and offered to buy the yarn for new one. (of course I said yes)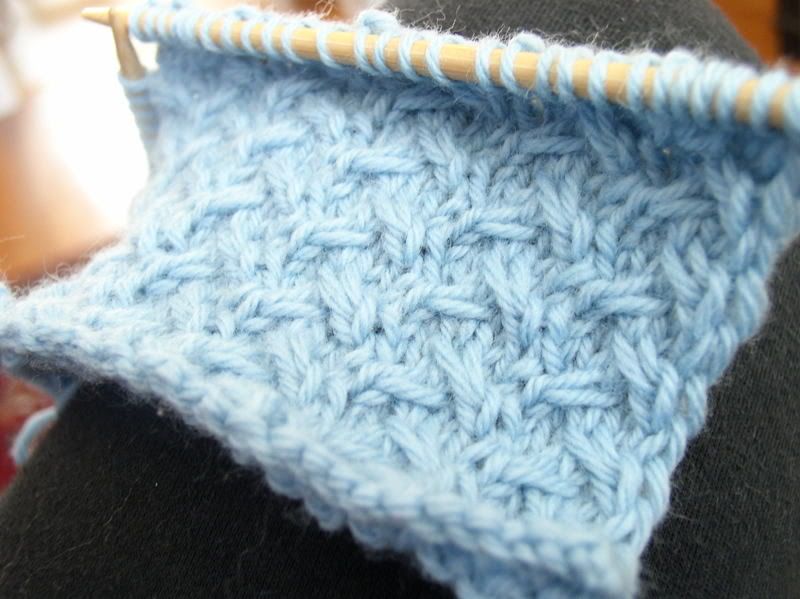 Cascade 220,
Shifting Sands Scarf
, size 8 needles.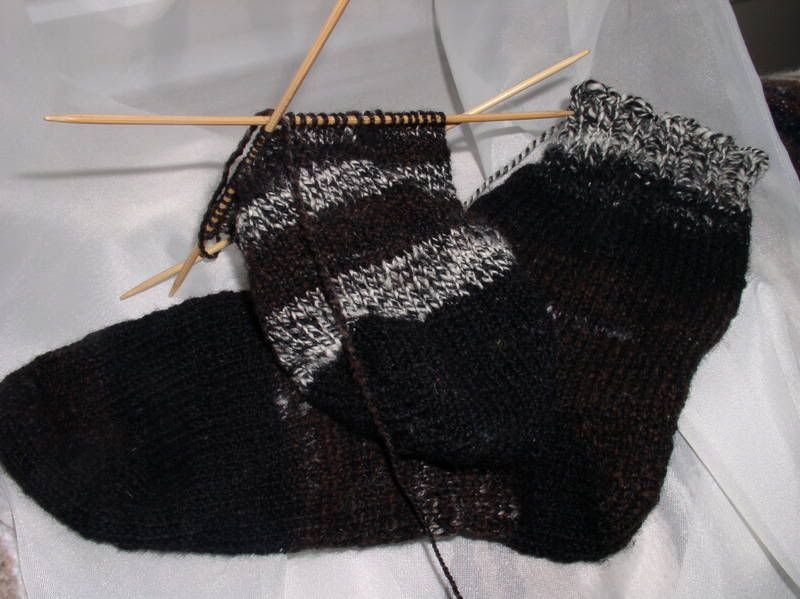 I haven't knit much on these socks, but look how fraternal they are! They look nothing a like!
Oh, and spinning too, to the point where my left shoulder has been complaining loudly!
This is the roving I got Friday, but only about 10 grams.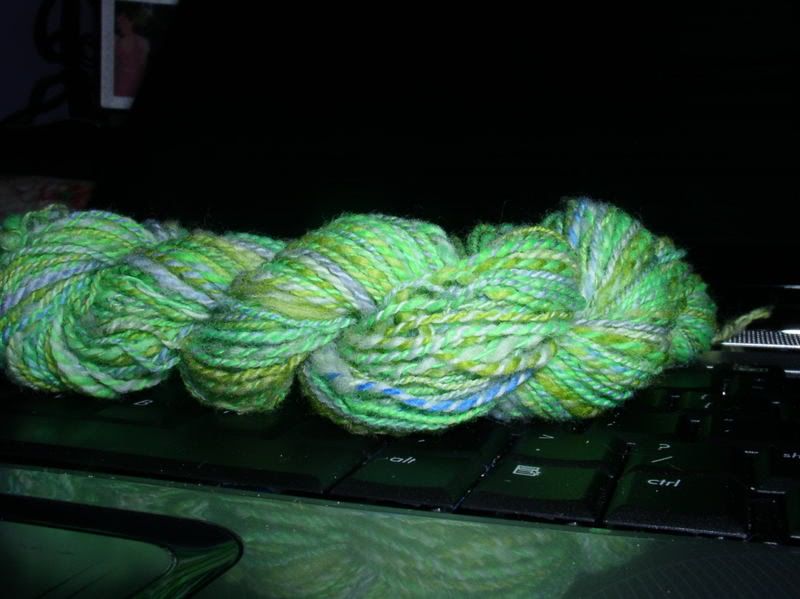 Weirdly enough, the true colors only show with the flash. I have boring white singles from some superwash merino I bought on Thursday, but, well, they're boring white singles. I plan on dying them with some acid dyes my school has.
(OH, and Muir? I've done nothing on her. I think I'll have to steal the needles from her and put her on straights, because I need the circ for the sweater, so I think she'll start to hibernate)