This next week might not have any posts, and it might end up with me posting every day. It really depends on the AP tests, and if I've studied, if I feel like studying, and if I start crying after the test. I have a scheduled break down on May 9 (I just decided it'd be a good day, being after the AP tests and all), so I should be fine until then!
But Fiber. I have been having TONs on fun with fiber, spinning and knitting wise. I finished two single socks, the jaywalker and the roommate sock, bit the roommate sock won't see the light of day for a while (I have other things I need to finish), and the jaywalker I plan on finishing for monday or at least thursday (I want some nice new socks for one of the AP tests).
I spun up the Verb for Keeping Warm Roving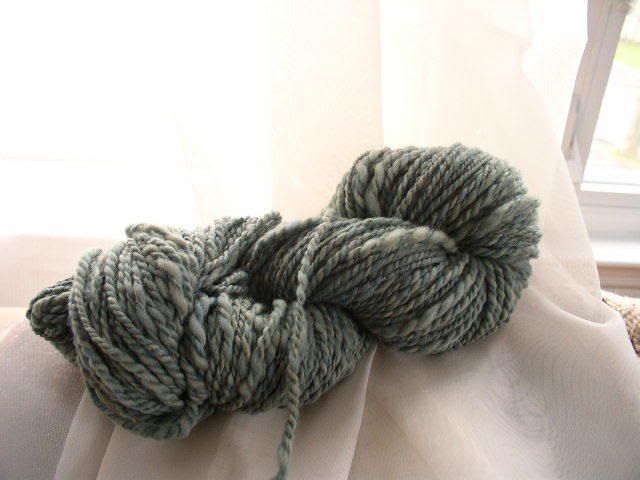 It matches the day. I'm getting bored of photographing knitting and yarn, I really wish I had've taken photography. It's raining - not actual rain drops, just drizzling.
And my boots got wet.
Then, the flowers called to me.
(I really want my grandpop's camera. I don't know what kind it is, all I know is it has a big lens, and those are normally better cameras then ones with the small lens)
Oh, and there's the fiber and a bit of yarn I bought in WEBs (yeah, I'm going on a yarn diet).
SILK!
Some merino Gail gave to me (SAME colorway as the socks, how cool is that!).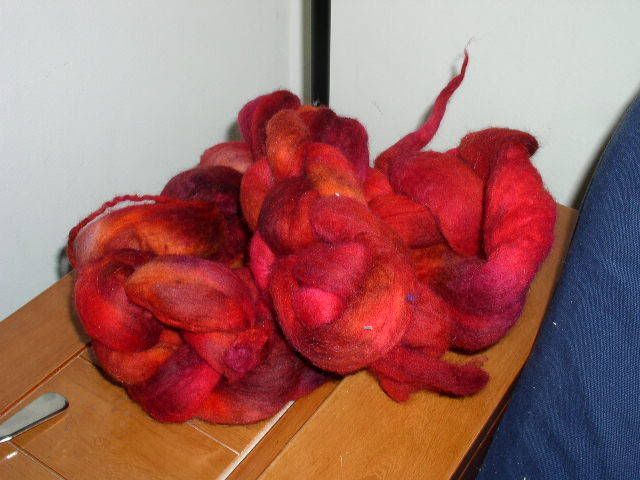 Plain old BFL I plan on dying (doesn't it remind you of clouds?).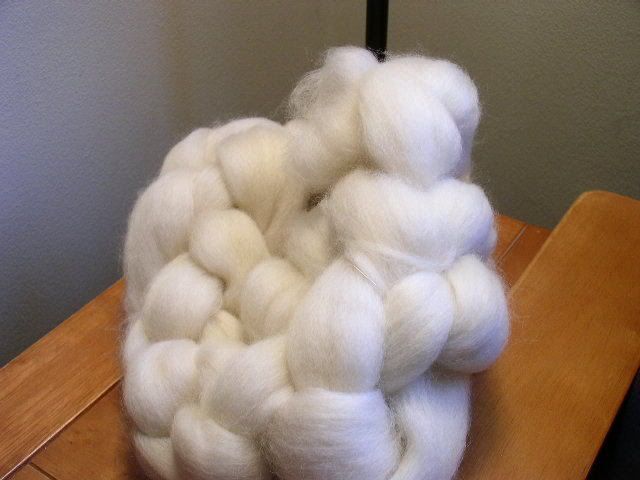 And some sock yarn for a baby surprise jacket.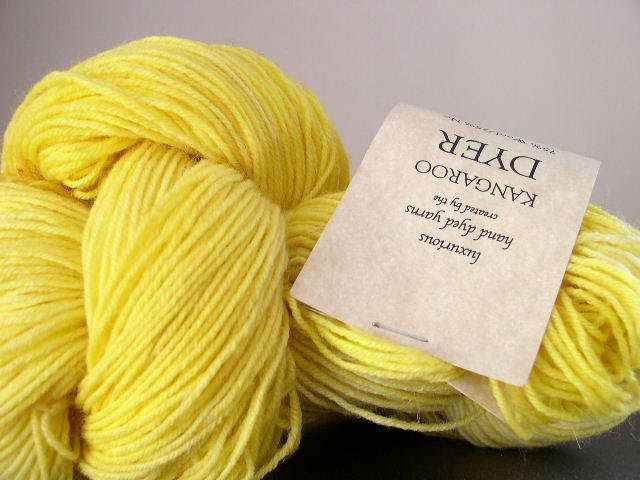 That's all my fiber. Now off to spin the silk and watch some Lost.