(and yes, I've started another)
(hey, look at that, someone else took pictures of me! wow. thanks, mike)
Pattern: Swallowtail Shawl, now in a E-book for free (until june) on knittingdaily.com
Needles: Addi Lace 3.5 mm (love these, and was probably why I love nupps now!)
Yarn: Misti Alpaca Lace weight, Denim, 1 skein (with 10ish grams left over!)
Size: N/a
Mods: I put beads on the second to last row.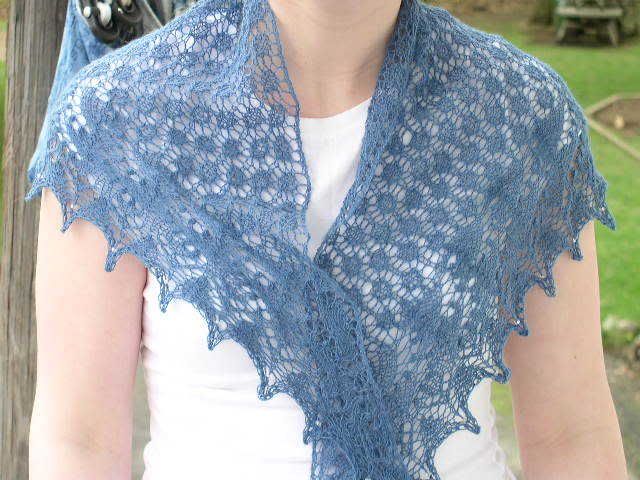 I think you can actually see the beads well here:
It ended up at about 20" from top to point and 50" across. I love it, and I'm really glad I'm making myself another (and maybe I'll make on for my nana, in Anne in a lovely red!). I love this pattern, if you couldn't tell. It moves fast at first and when you start to get REALLY bored of the second chart, you move on the third, and it goes on from there! It's just great.