I love this handspun. LOVE it. It's just plain old 28 micron wool, but the way it spun and plied... My god, it's my favorite! (click the pictures to be led to my Etsy Shop!)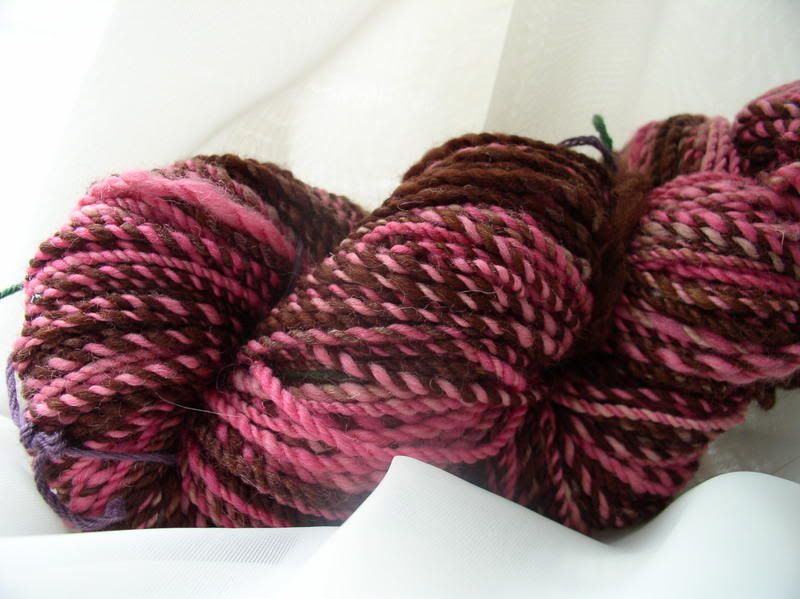 And this stuff! I'm not a brown person - but this yarn is brown with undertones of pink, and it's not bad!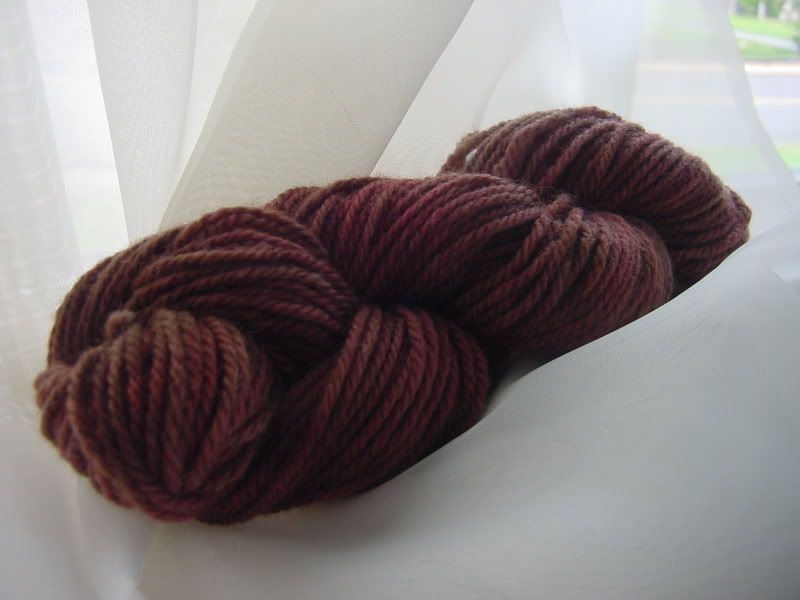 I haven't been doing too much knitting - last night I babysat and got to the third chart of the Swallowtail, and in school I finished the third chart. But yesterday, I stopped by a restaurant that just opened near my house to see about a job - and he said to come in to work today! So either I have a job, or they'll interview me today! Which is great, but I have to keep constantly reminding myself that I'm NOT going to friendly's. I'm working in about an hour and a half, and I just have to keep remember that this is NEW. This is not the crap that I went through at Friendly's, this is different, I don't think I'll be clearing tables, I don't have to wear a uniform, the list goes on. Just have to remember that this new. Wish me luck!