Four Days and a little tiny sweater!
Pattern: Baby Surprise Jacket
Yarn: Franklin Sock from WEBs
Needles: 3.5mm, Size 4 US
Mods: None!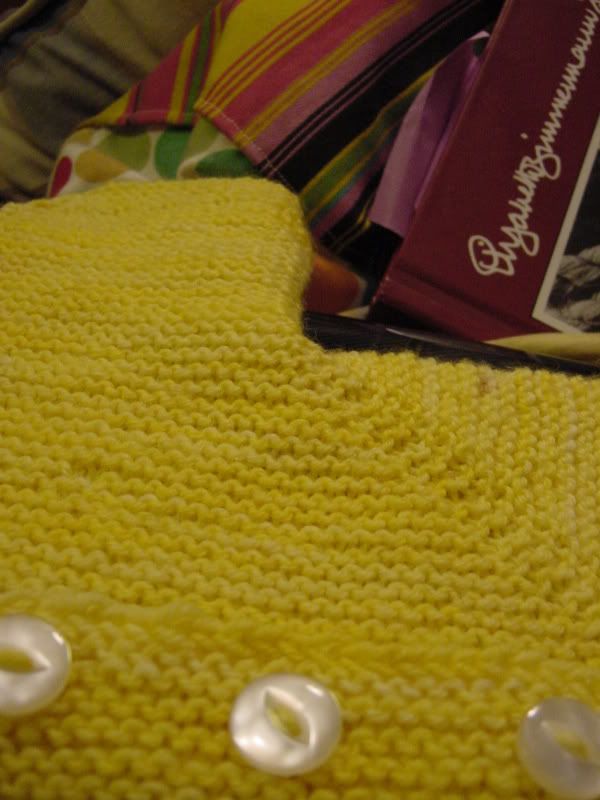 I THINK I made the newborn size, but I honestly just cast on and went. I went to NYC on a field trip and knit this alot on the way down (I started getting sick and sat up in the front and just marveled that we hadn't hit anyone yet. The driver drove like a crazy person, tailgating and everything!).
I took alot of pictures in NYC, and most where just random ones of my friends, but these I like: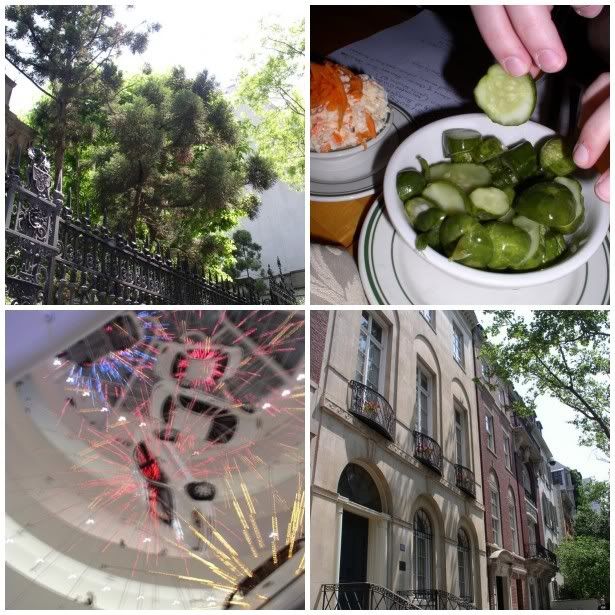 From top from left to right: The outside of the Frick, the awesome garlic pickles at Jackson hole, the inside of the Guggenheim (apparently we weren't supposed to take pictures but no one told me that until after!), and just some nice apartments in NYC. It was a great field trip.
Other than that sweater, I haven't been knitting, but tomorrow I have a bit of fiber to show you!