Two weeks later, another Swallow Tail!
(excuse the mediocre pictures, my camera wanted to take only blurry ones for my boyfriend. I'll take more from prom itself)
Pattern: Swallowtail Shawl by Evelyn Clark
Yarn: Jaggerspun Merino Lace Weight, I have about 1/2 ounce left over.
Needles:Size 3.5mm.
Mods: 19 repeats of budding lace pattern, a little bigger than my first one.
And I just like this photo, in general.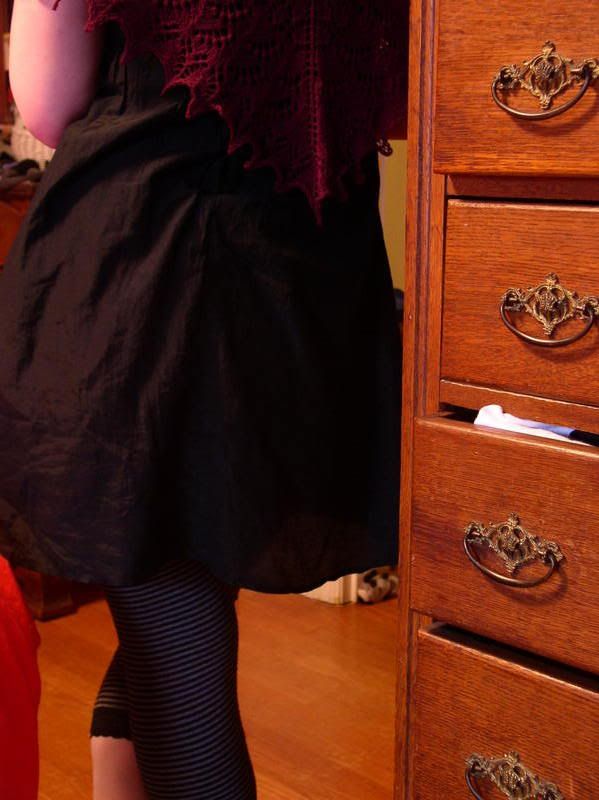 Look at the yummy cupcake.