I want laceweight. Undyed, handdyed, silk, wool, alpaca, handpainted lace weight. Not only that, but I have this overwhelming urge to knit scarves. And not stop. Not just any scarves, lace scarf. Particularly
her lace scarves
. All of them. I want to start with the fiddle head one, though.
I bought this the other day at the
LYS
. I love it.
And today, my huge cone of yarn came!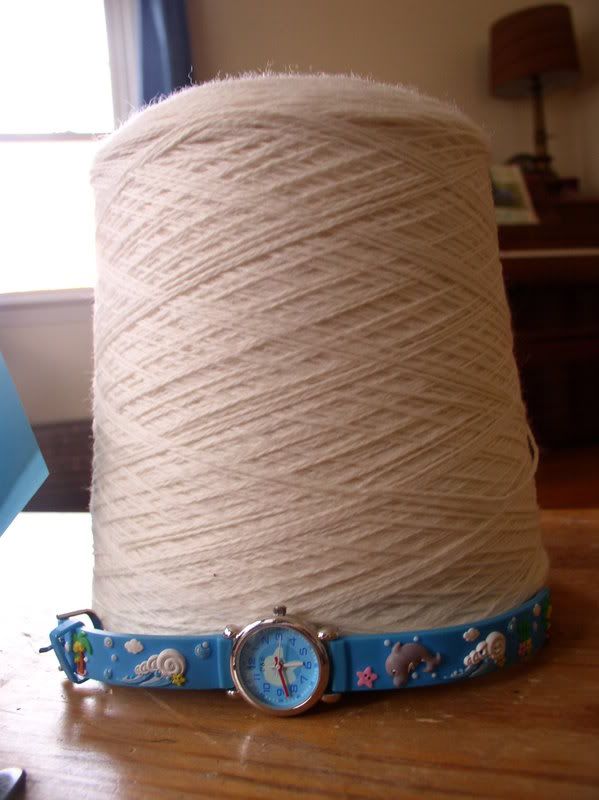 (the watch is there for size, and also so you can see how awesome my watch is!)
I dyed some of it, but I'm going to wait a little, because I might want to over dye it. It didn't turn out the rich blue I was imagining. I think I'll sell it, because it's still quite pretty. I'll show you on fiber friday.