I dyed yarn with some friends today... It was fun. (ALL photos were taken by heather...thanks, my camera hates not using flash)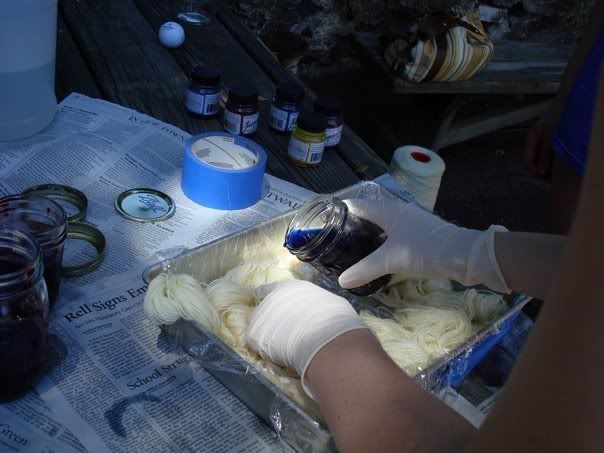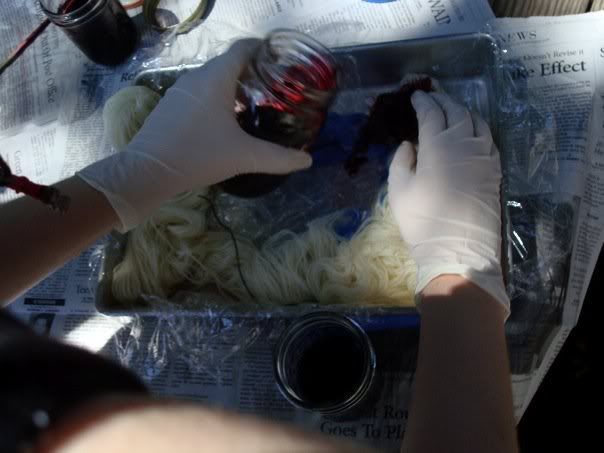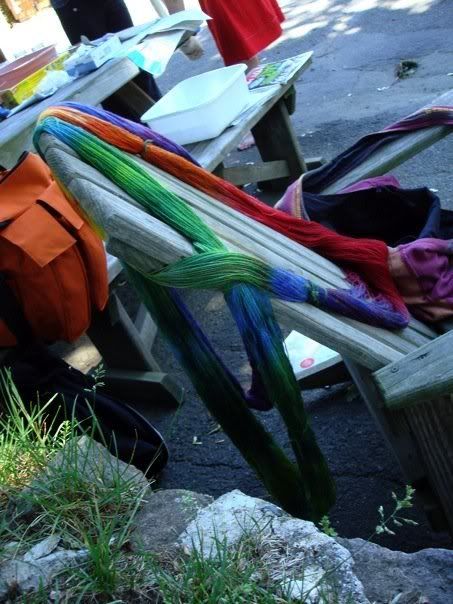 the rocking chair of yarn!!!!
I got to sit in it...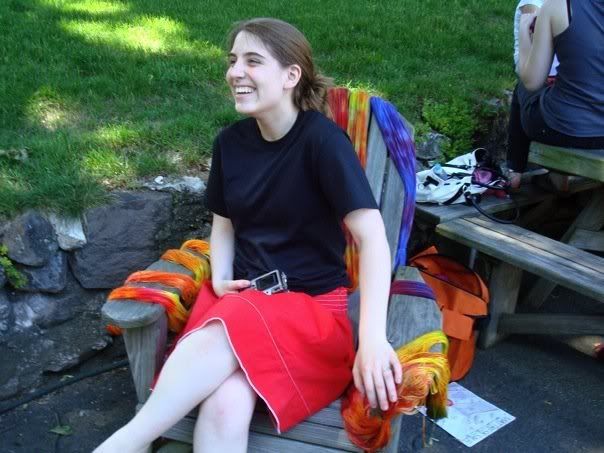 I don't really understand this next picture...
Knitter's worst nightmare...
Beki made a perfect yarn burrito. I was proud, even though I make fun of her all the time. (I love her, really)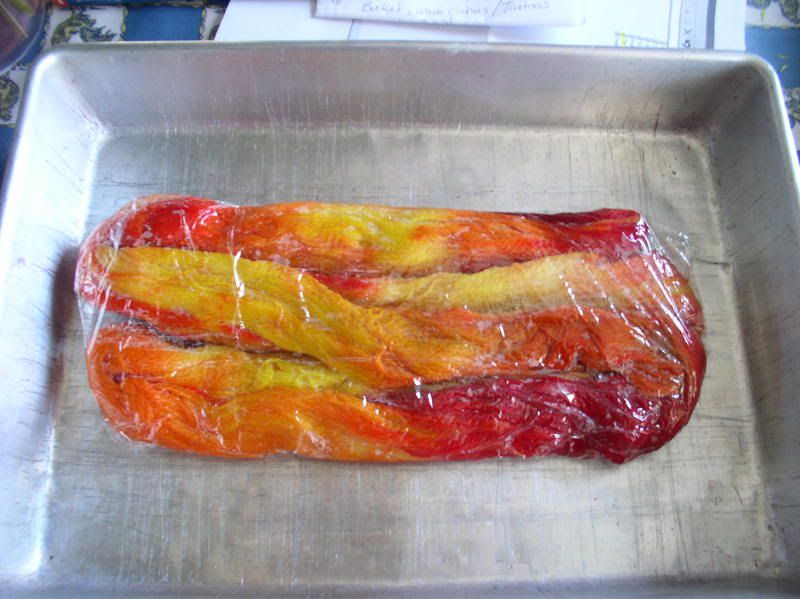 Crazy table...
As for knitting, I finished some socks, but it's been 100+ degrees. toooo hot to even think about socks. I started another stockinette pair in Felici and I love them... I'm already planning what shoes I want to wear with them.