These are my own pattern, soon to be published on Ravelry or here!
They are a gift for my future roomie!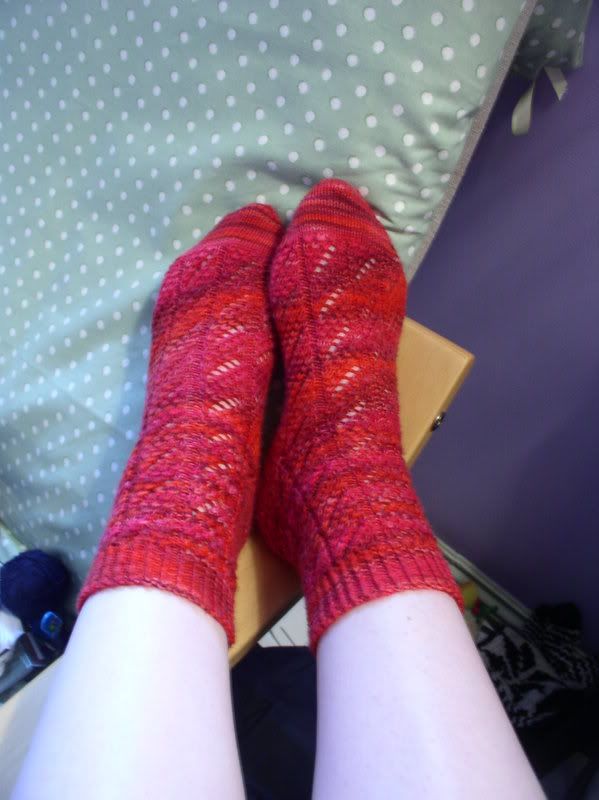 Pattern: My own, soon to be published!
Yarn: Franklin Sock
Needles: 2.25 mm 32" circ.
mods: n/a.
These aren't the best pictures, I think I'll have to snag her and take some pictures then.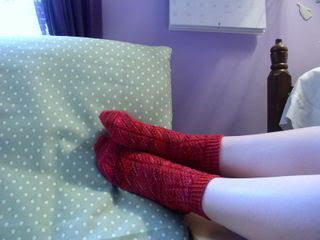 And, yes, my legs are really that pale.
I'll have to show you some yarn p0rn next friday, by then I'll be out of school!
As for other knitting, I'll have to have a WIP monday, because I've got a few to show you. My sweater has been hibernating, I've got two more pairs of socks on the needles, and a sewn grad dress in the works!