I've had this Pima/tencel blend hanging out in my stash for.... oh, two years? Two balls, one of each color. Now that I've used all of it, I probably could have made a tank out of it, but I don't think I'd wear it!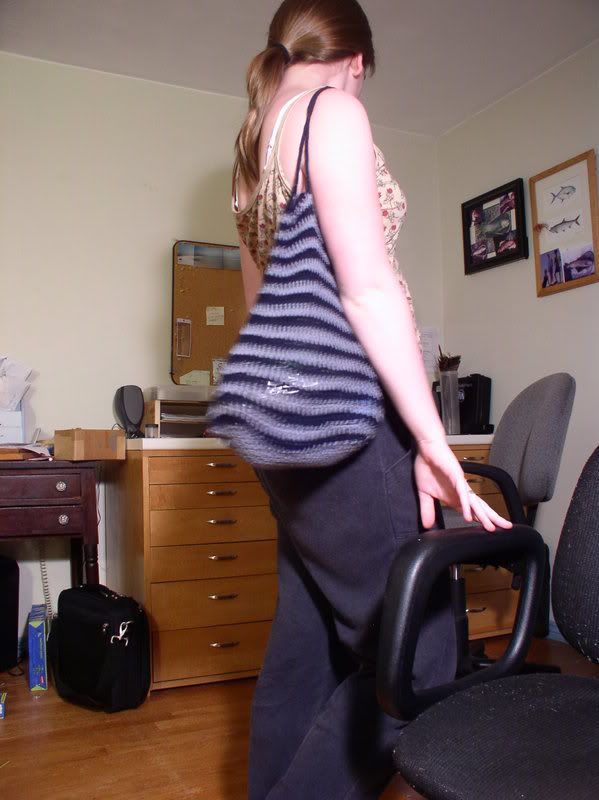 It'll be nice to bring to the mall or just shopping. I don't grocery shop, but when I go to shop somewhere, I get a couple things... I don't use a plastic bag (I also recently convinced my boss to recycle too!). but then I look like I'm stealing!
Pattern:My own: SC Base, DC body.
Yarn: Cascade Pima Tencel, 1 ball grey and 1 ball black.
HOOK!: G, 3.5mm.
It was GREAT, because I started it on Saturday and finished on Sunday. Saturday I went to a long (but fun) party and this was a great project to pick up and put back down quickly!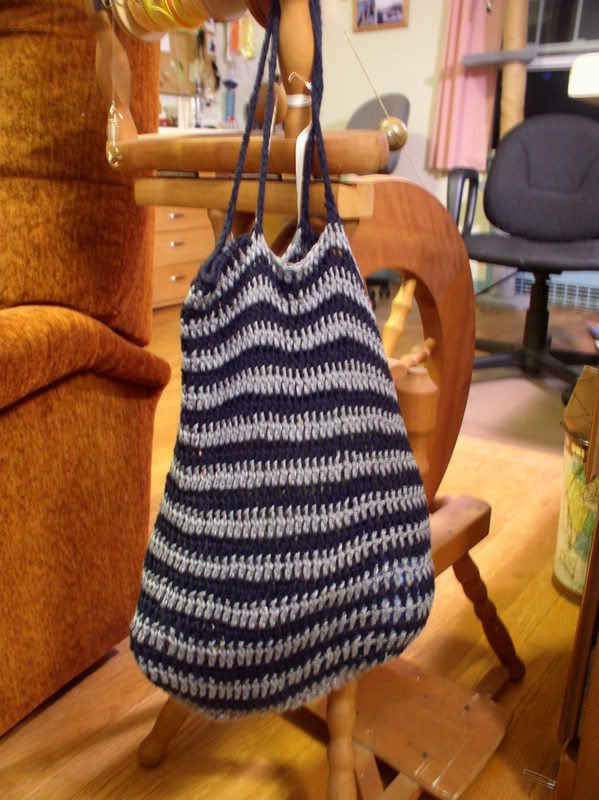 I think I'll make another.
Oh, I've been ill (really really ill) the past couple of days. I even stayed home from school for two days and came home early today. I have so many final projects and no patience or energy to do them. I've knit but not alot... I've slept alot though!