So yesterday I went to a friend's birthday party. We're all hanging out, playing volleyball and the most ominous clouds start rolling in.
We decide we probably should go onto her deck and hang out there instead. We're playing around, taking pictures of the clouds, and it starts to pour. Which is totally normal, and we like the rain, so we ran around a bit in it, and then came back inside to the porch. Then, the rain stops, and we see a faint rainbow, which was cool, but not amazing.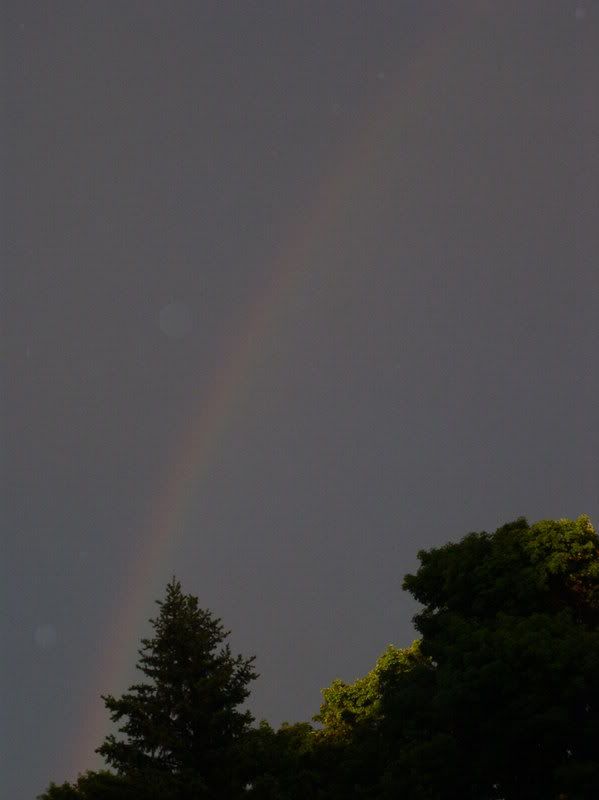 Then, it gets brighter and ANOTHER RAINBOW comes into the picture! Not only that, but we could see both sides of BOTH rainbows!!!!
(the OTHER side of one of the rainbows!)
TWO!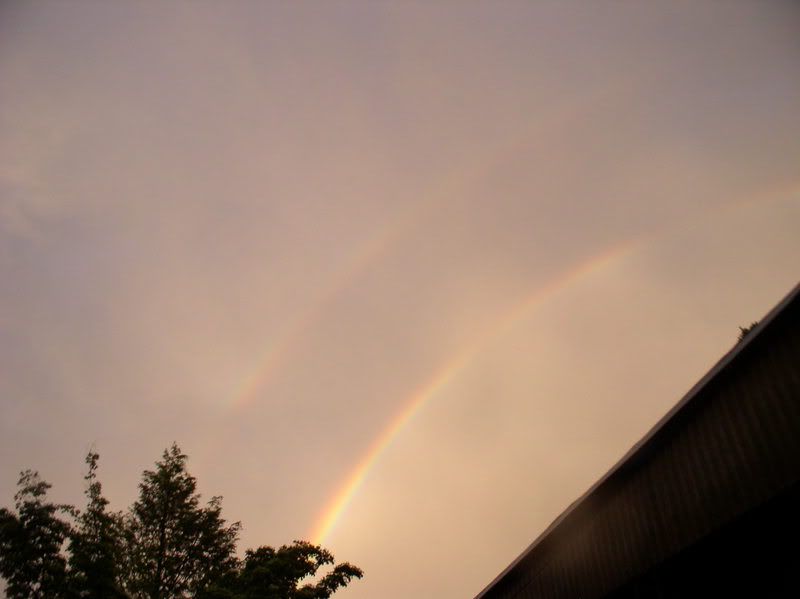 This is my favorite (photoshopped for the darkness of the clouds but that's it)!