I finished these socks today while babysitting, my life has been getting considerable more complicated. I've been babysitting ALL day the past two days, which is fine, but that means no computer. I'm doing it for the last day tomorrow, and not looking forward to going to work at the restaurant afterwards. (although we're going to the rose garden tomorrow, instead of me just reading all day, which is what I have been doing)
I get really fidgety while reading, and I've just been eating their food. I can't figure out if I'm eating more at home then there or visa versa, but I feel like I'm constantly eating! Oh well, this is the last day.
Pattern: Wendy's Toe up Gusset heel
Yarn: Knitpicks felici, 1.5 skeins, gelato.
Needles: 2.25mm 32" knitpicks circ.
Mods: Knitted two at once on the circ.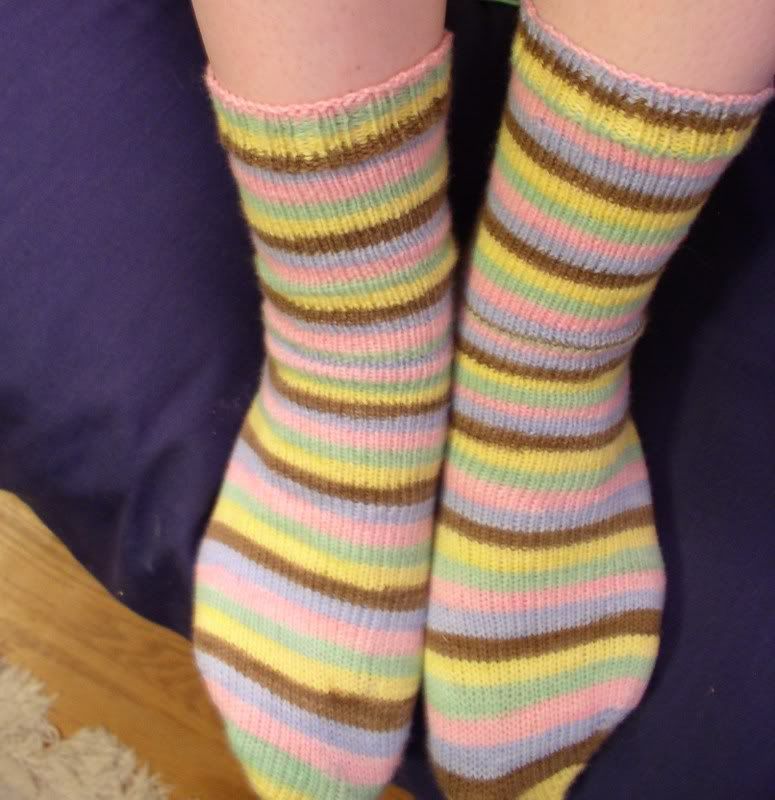 I'm actually to the waist band on my sweater!!! More on that later!