Sorry, I had work last night and I wanted to finish plying this...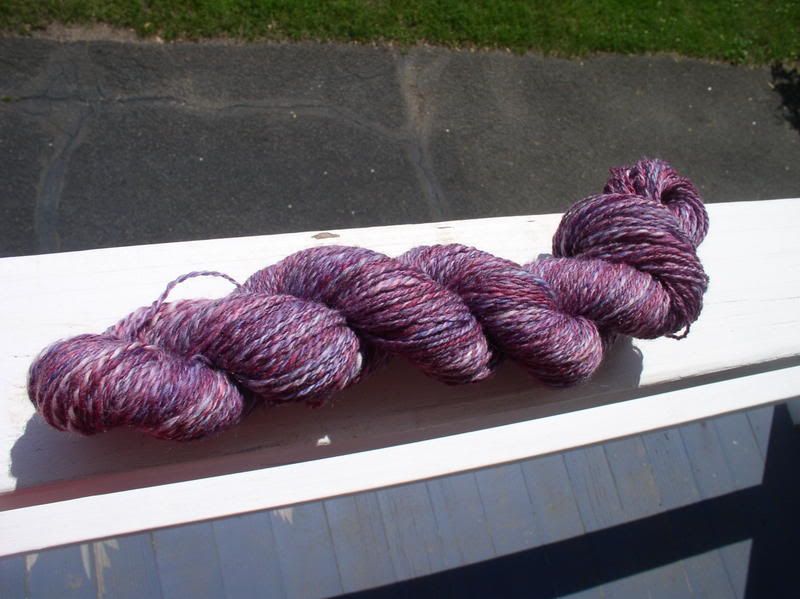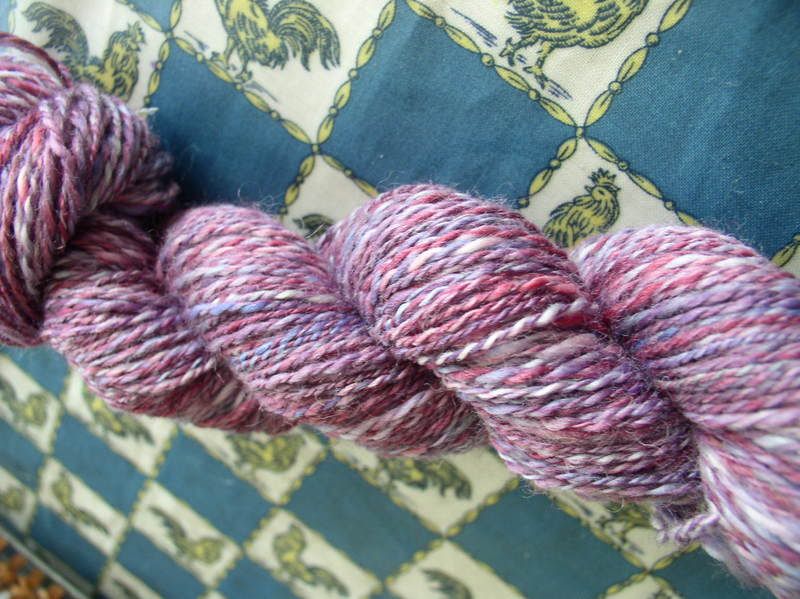 Handspun Superwash Roving from
Nerdclub's Shop
, SOCK WEIGHT! even a little light for sock weight! 236 yds!
And the other day I went to a
LYS
that's REALLY close to my college to talk with the owner about a job - I'll be working there in the fall! I'll mostly be there on Sundays because they'll start being open on Sundays! Come and visit me! While I was there I got me some Malabrigo.... yum. Mittens for me?
and here's some more spinning, also spun from Nerdclub's stuff.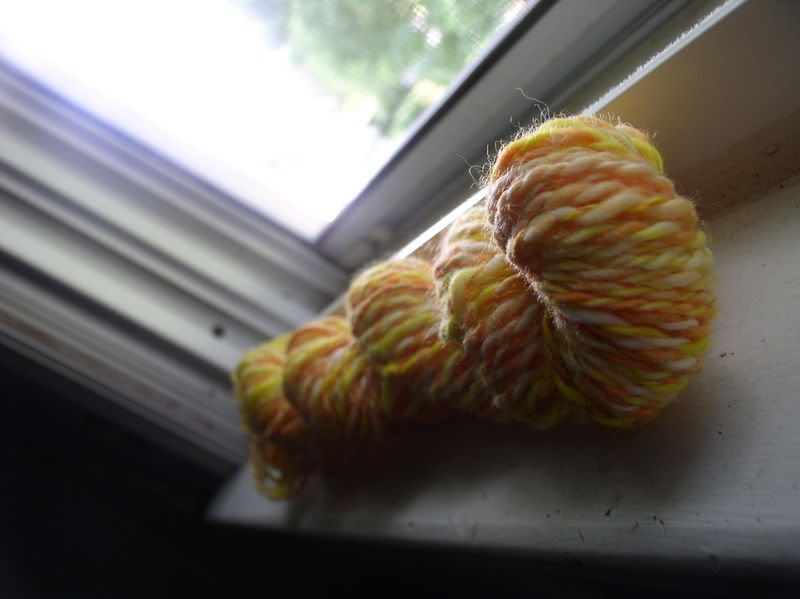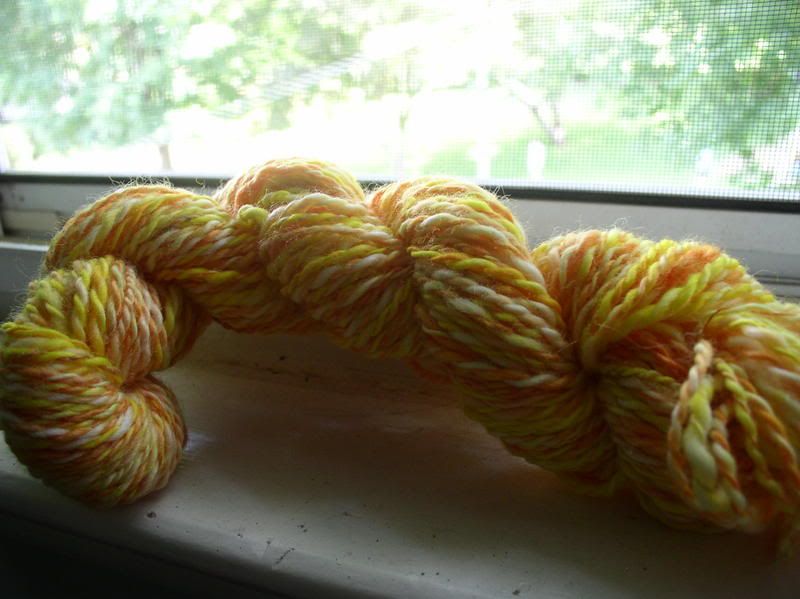 Remember that dyeing party? Here's all the yarn we dyed that day!
I'm off to get ready for what seems like million parties this weekend. :)