I knit Alot. Alot with a capitol "A".
This knitting includes, from top to bottom, right to left: an FO (just simple sock, on size 2.75 mms, with Knitpick's Risata), some more socks (mollee's college socks, unmatching and in different patterns, too!), a new pair of mittens (polka dots in my own pattern, hopefully to be written up!), and a close up of the college socks! I got quite a bit done.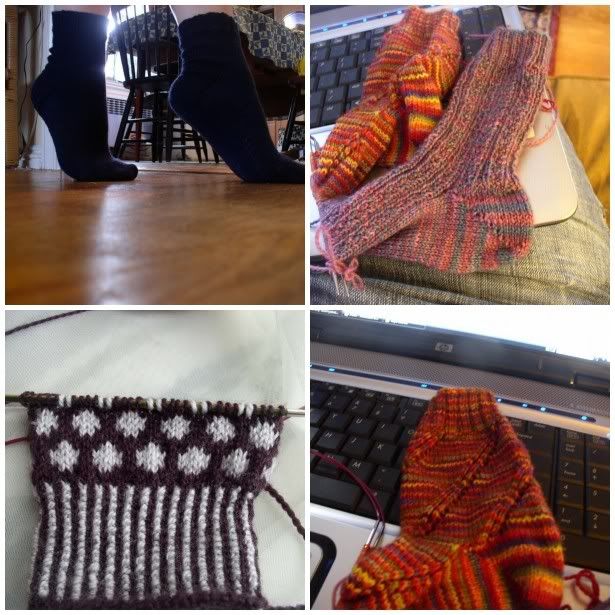 And look at the sky! And the waves! And me! When I was at South Beach (which is the outer portion of cape cod), Storm Cristobul was hitting the shores, accounting for the 6-7 foot high waves.
And about that cross... my brother just made it, no one died, and we certainly weren't sitting on their grave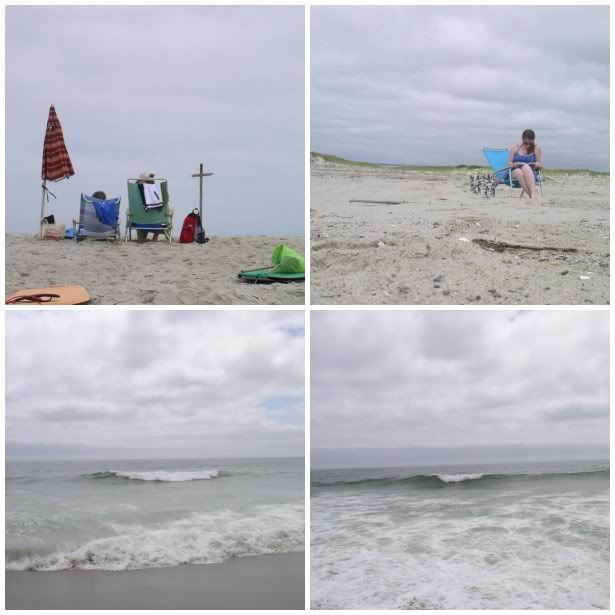 Did anyone know that outdoor showers were so photogenic? Or rocking chairs? Or beach paths?
And I just love that sign...:)