I don't really have a before picture, but I did post a in progress one, so here is the after-felting, before-lining-and-zipper picture: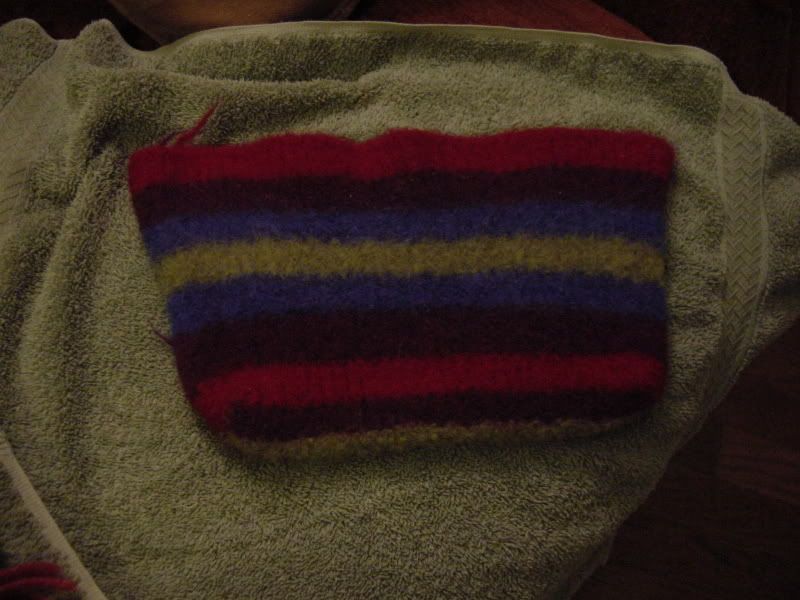 I don't like how the top is so large, but I can just pull it in when I do the zipper and lining.
Oh, and a picture of my boyfriend actually WEARING his sweater vest:
(I told him I was cutting out his face, so he felt the need for a peace sign)
And lastly, a swatch of my prom dress fabric:
Oh, by the way, I decided against the shawl for prom. It's too much to do and I've got AP tests and SATs to worry about. So it's Jaywalkers for me!