Well, so I made a sweater vest. Am I proud? NO. Will it ever be something besides a large bag? I hope?
My theory is that I can take it in about, I don't know, about five thousand inches!!! And sew the living hell out of the seams. Now, I just have to see if thats possible.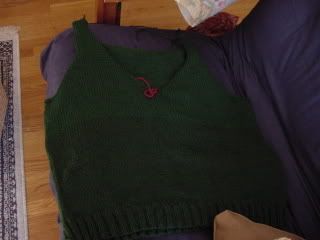 And while all this is happening, I'm making that little sock I mentioned before. It, on the other hand, is turning out quite fine.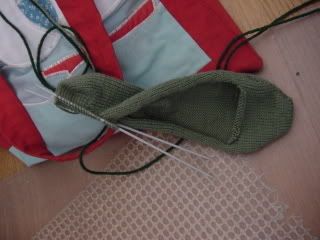 I forgot to mention the endpaper mitts. I made the first, then I read Eunny's suggestions on how to do fair isle. So I started spacing out my stitches, and my gauge loosed up considerablely!!!