Against the wall. GAH! Next weekend, I'm going on a three day school (I just accidently typed Sock!!) chorus trip to Boston. I am TERFFIED that I am going to run out of knitting (simple knitting).
However, keep in mind these are my current projects:
The socks you see in the picture, which I stil have not started: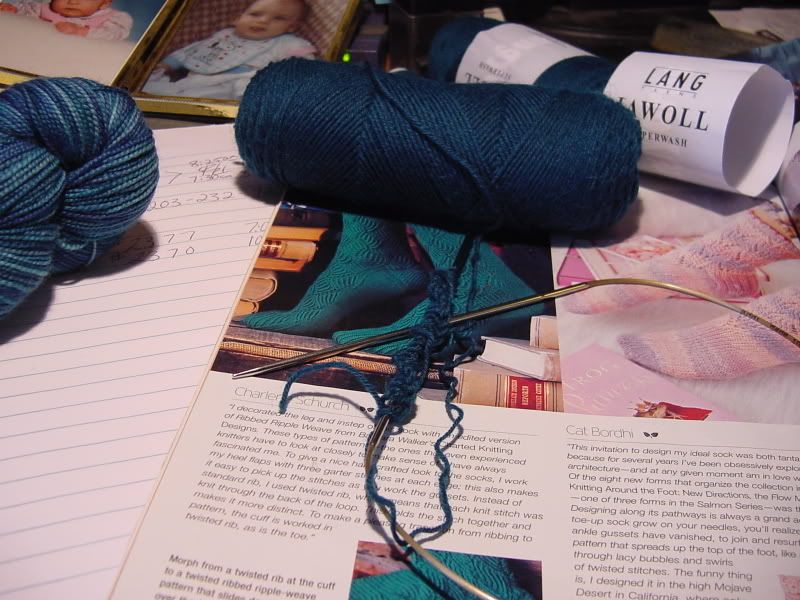 This little sock, which I am about halfway through the version 2.0 of them: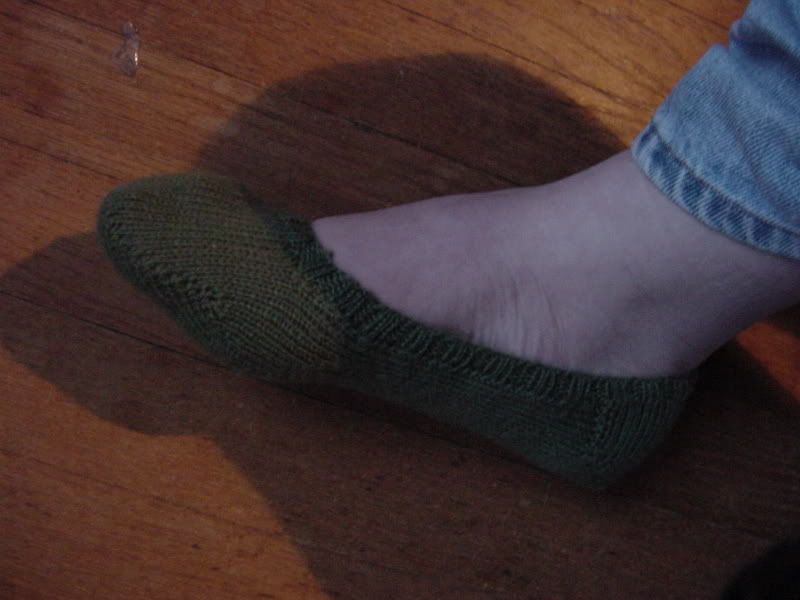 And the endpaper mitts (these poor things!!)I've finished one and I've gotten to the increases for the thumb by now though: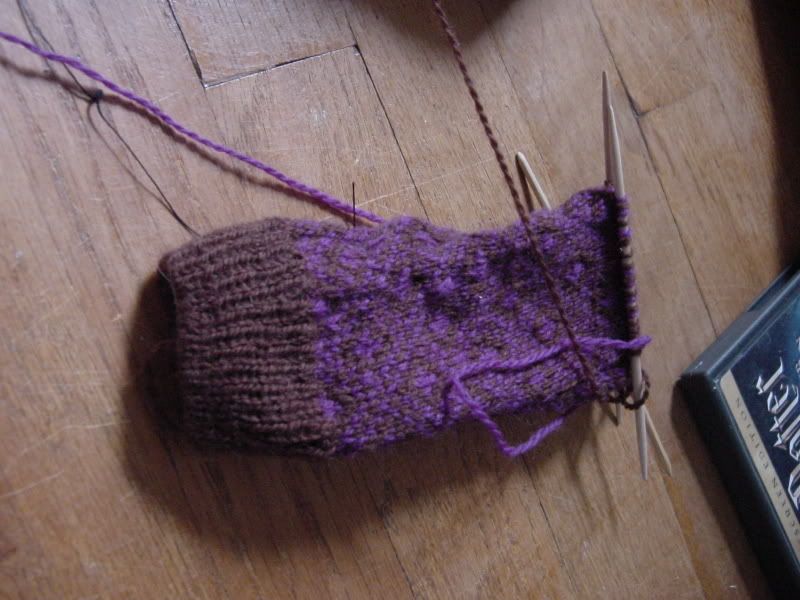 A UFO: Felted Bag, With lining AND its zipper, which I sewed in, but then decided I needed the top to be smaller:
Finally, the jaywalker and its child (who is preparing for it's gussets):
Enjoy Easter!
I think I have decided that I DO NOT need any more yarn for my trip...I hope.