I finished them on...last sunday, but my mom was refusing to let me use the camera, so I just took pictures on my trip. (which was amazing, but VERY tiring)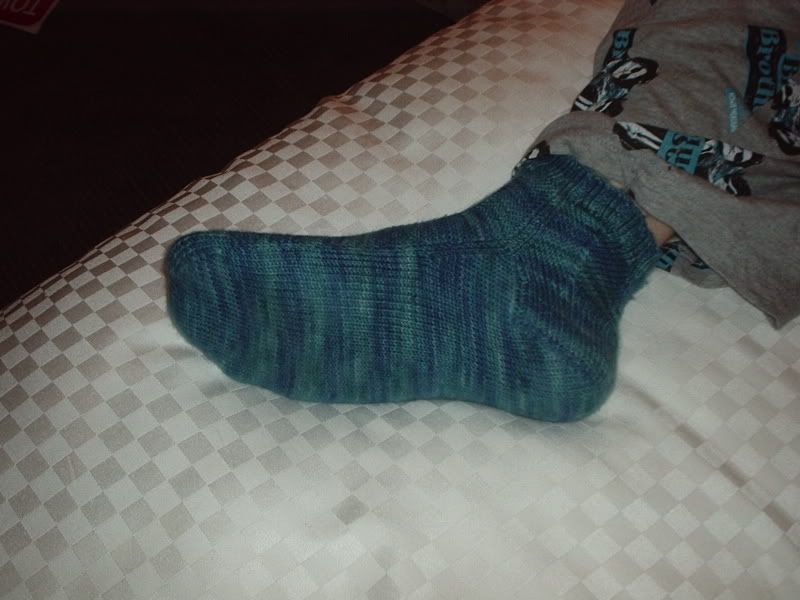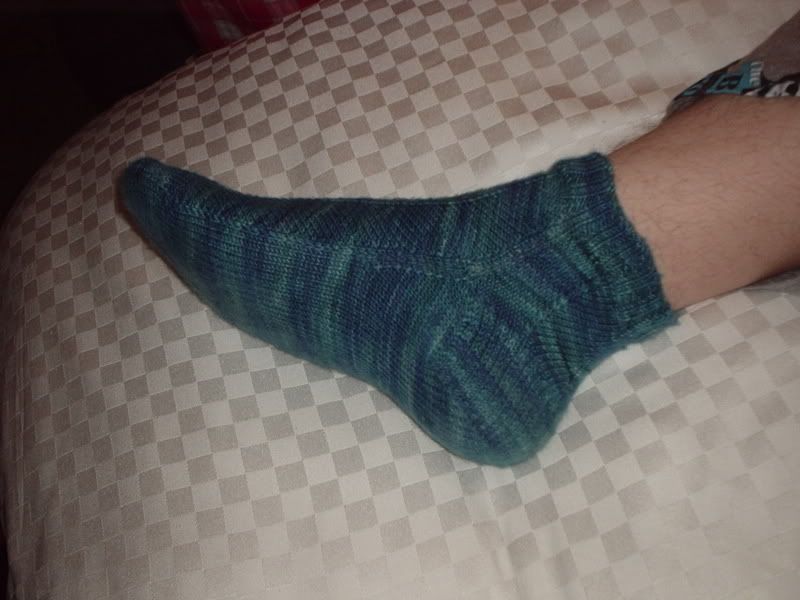 He likes them, but I want them! They are sOOOOO soft.
Yarn: I made them with Cherry Tree Hill Supersock Potluck Blue/green colourway.
Needles: Addi turbos, size 1. (which really aren't size ones, they are a metric size in between ones and twos. Gah.)
Time: One week.
Mods: Umm, shorter cuffs, and gauge was a little off, so I did the smaller size with gauge that was a little loose.
Pattern:
Jaywalkers
by
Grumperina
And here is my appretince, who finished an entire sock in a weekend!!! And, her pattern was literally my brain. (I told her what to do, and that was the pattern)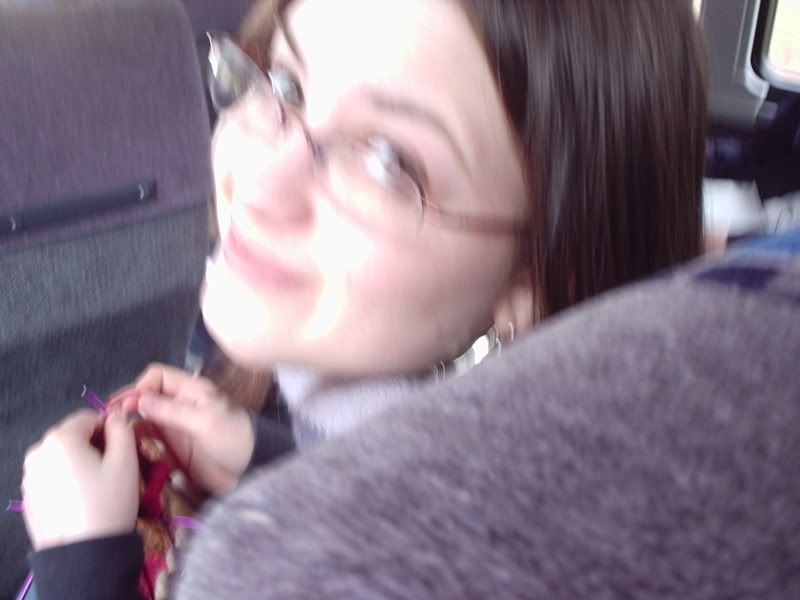 (crappy picture)
And this pretty much sums up my entire trip:
While on this lovely trip to Boston, I finished the first twisted rib sock. (I don't know the real name, but thats what I call it)
Made with the actual recommended yarn!!!!
Heres a progress shot:
And finished: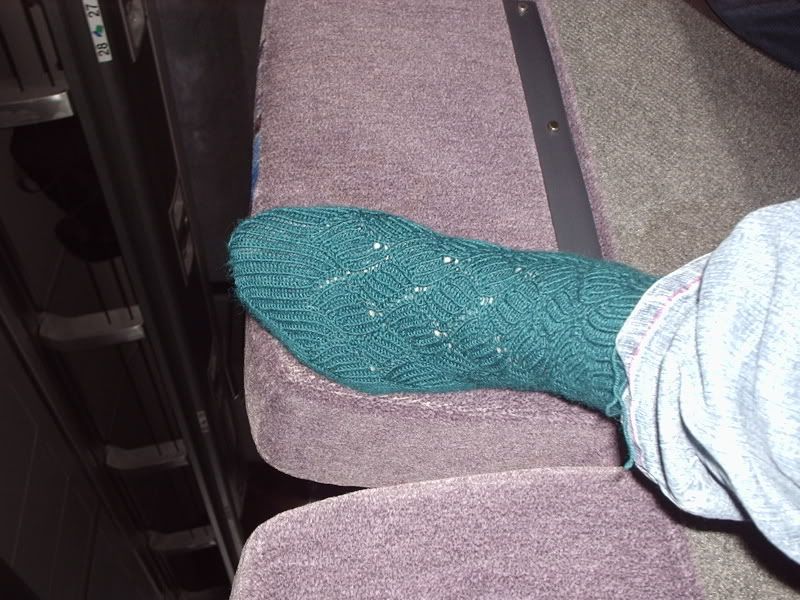 (yes these were taken on the bus)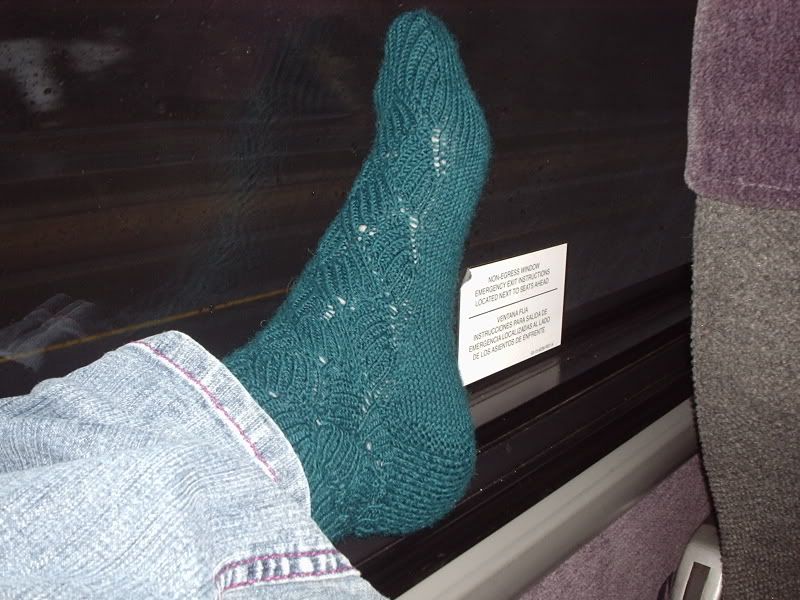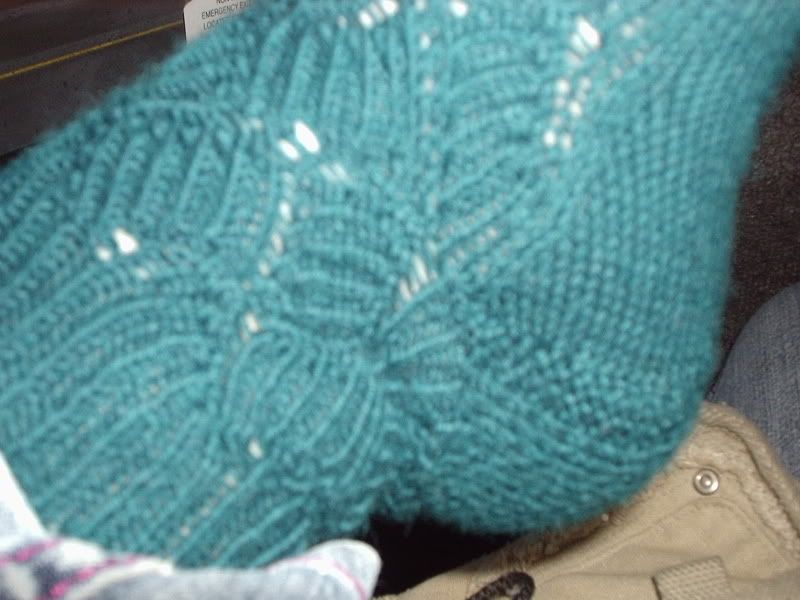 And now I'll leave you with some more trip pictures: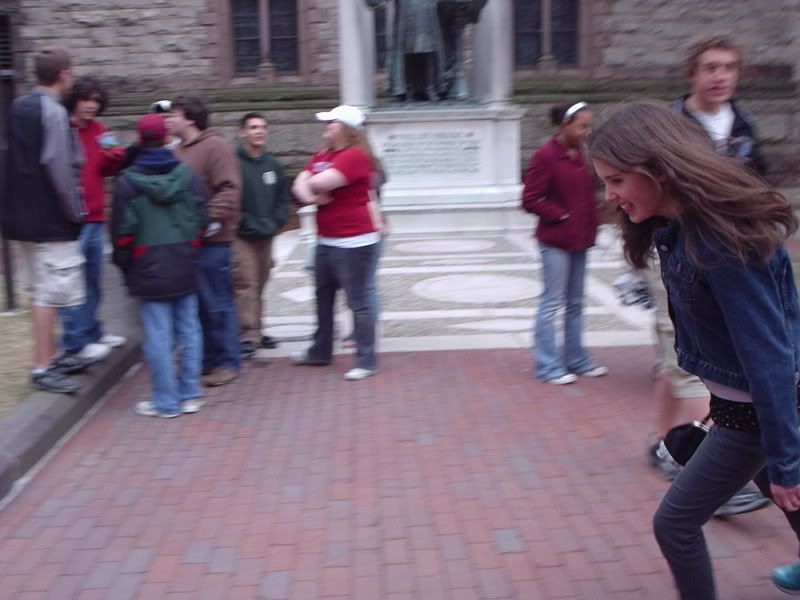 Sleep.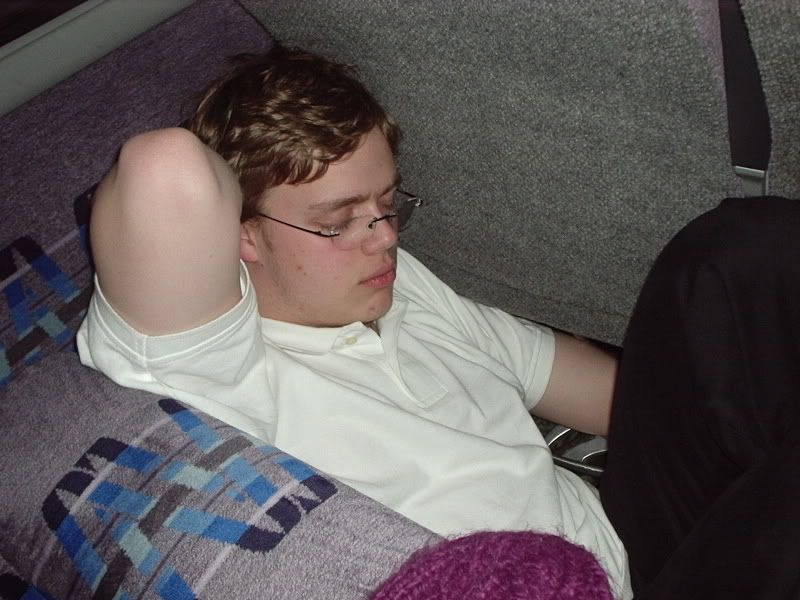 (he actually just fell down there)