I really cannot capture this with a camera. More FO pictures when I give it to my nana on the 25th!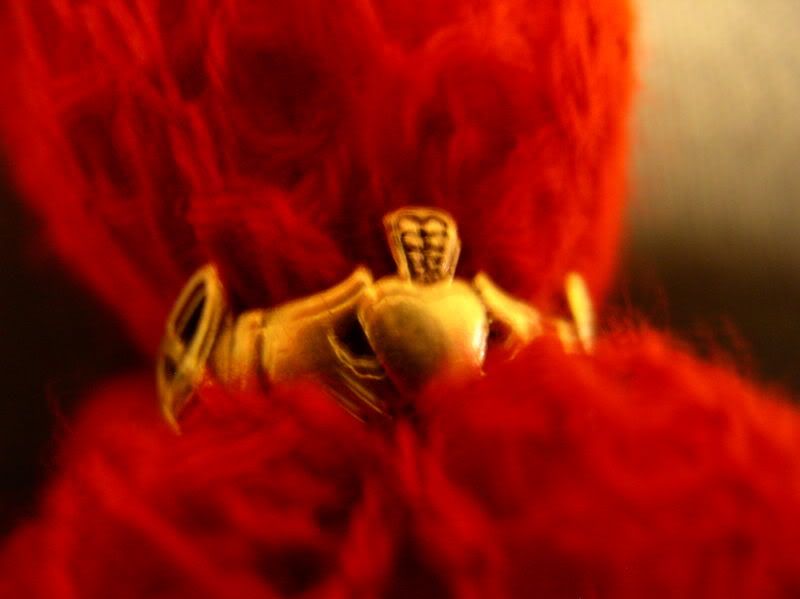 (that bear's butt is the butt of Mrs. Edith - my koala bear. I never had one when I was little, so now I've got one!)
WIP PILE:
And Elijah/Ella like's it's new friend - new yarn!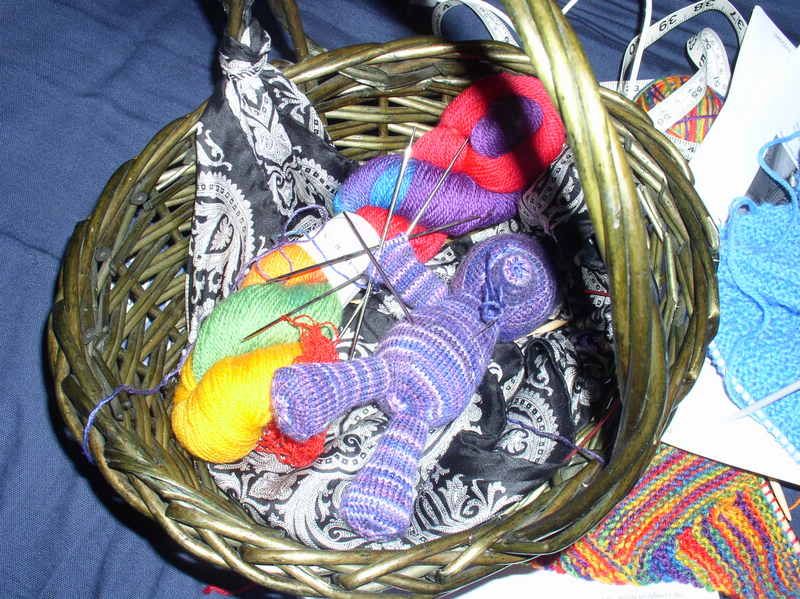 If you look above, underneath you can see the beginnings of a scarf for my grandpop....more later. Blogging cuts into knitting time.