I'm finally finished ice queen!
I don't like it this way.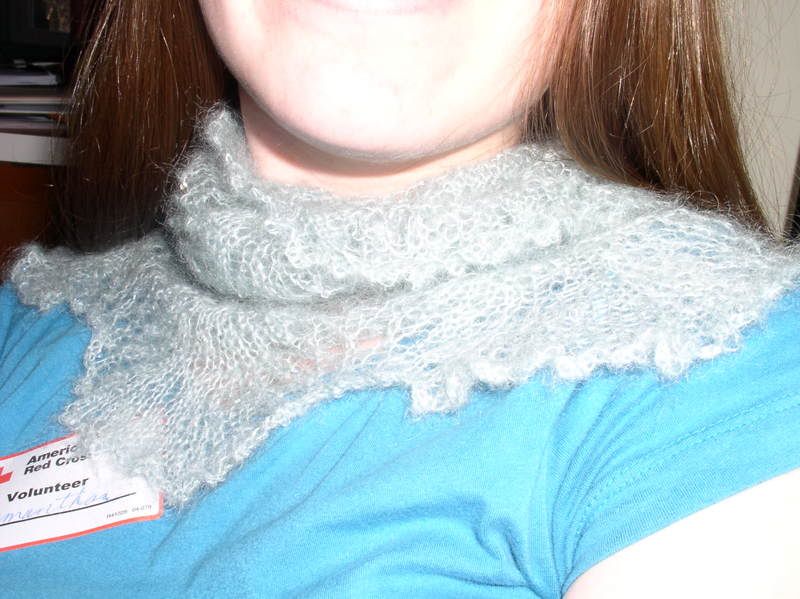 Pattern:
Ice Queen
Yarn: Rowan Kidsilk Haze, not sure what color.
Needles: Size 8 and 6 16" circs
Mods: I did one less repeat, because I thought it looked too long.
I don't really this I'll wear this as intended - most as a neckwarmer.
So I gave blood today, and they can't even use it because I got really sick about 3/4 of the way through. I'm upset.
I finished the sock!
Now for the next one. I hate knitting on size zeros. I love the result, but it takes too long.