I apoligize about
yesterday
, but sometimes, you just gotta let it out. Now I'm over it, done.
Knitting is getting very interesting around here. Remember
Mike's socks
? Well, as much as I would like to hibernate them, Mike likes them to much for me to do that. I've been soldiering on.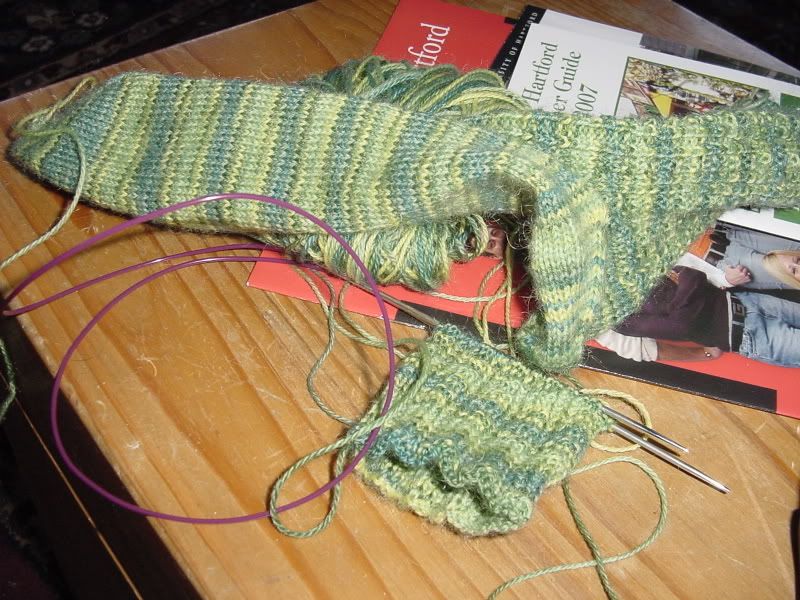 They don't look like much, but he likes them!
And now, for the weird trend I've got going in my knitting: Gray.
It's all my dad's fault. His birthday is on the 1st of febuary, and I'm making him socks.
I've finally finished the first one (after many measurings and knitting the toe TWICE.), and it's surprisingly a little too long. But in the past, his socks didn't fit as well as they could of.
And that other yarn? That's for more things for my father, who is becoming more spoiled by the minute.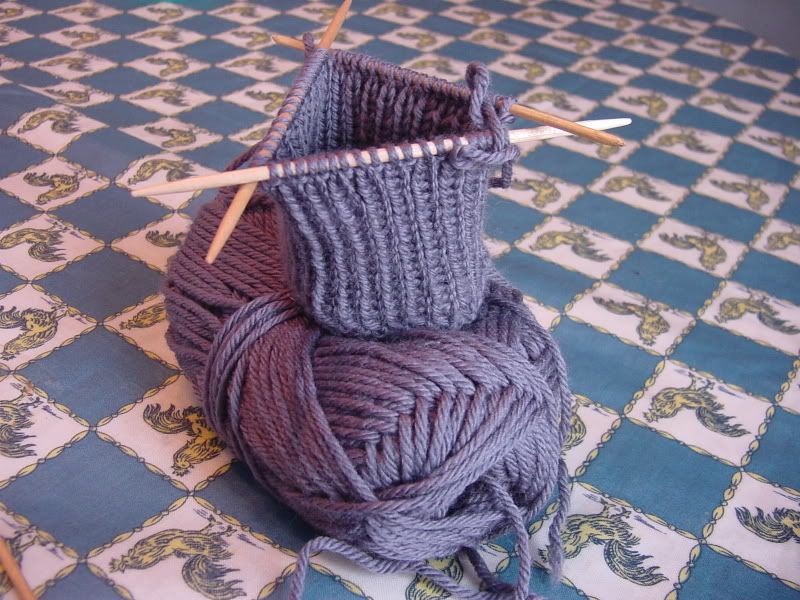 Fingerless mittens, which I had asked if he wanted for christmas, but he said no. And then he told me he wanted them after I had already ordered the sock yarn for his socks! More to knit though!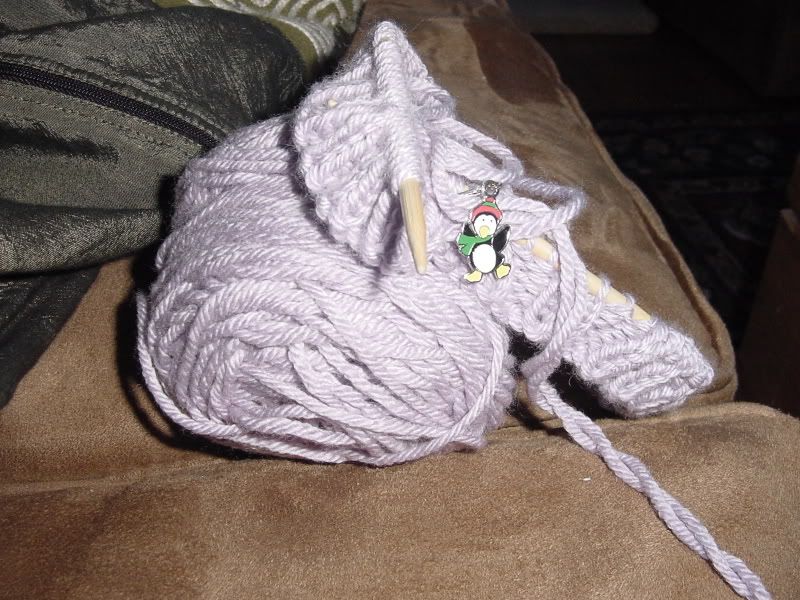 Lastly, another Koolhaas brings this total WIPS to 5, which I thought was only possible during the holidays.